We often ask what it takes to create a drink that stands the test of time. The answer usually involves some form of the following: a replicable recipe; the drink captures an occasion; or the drink has some particular resonance with a particular locale.
And often times it is a drink that has a deep connection with a place — a drink that makes a place famous. Think of the Batanga at La Capilla in Tequila, the Singapore Sling from the Long Bar at Raffles in Singapore, or the Tommy's Margarita at Tommy's Mexican Restaurant in San Francisco. They're the drinks people taste when they visit, and bring home with them like souvenirs.
It might be harder to do these days. But Manly speakeasy The Cumberland has its own signature, eponymous house cocktail, one that speaks to the bar's reason for being.
As owner Pete Ehemann explains on here, The Cumberland is named for Manly's old county. 
"The county of Cumberland had a lot of timber exports, so for The Cumberland cocktail we decided to centre the drink around wood," Ehemann says. "Being a whisky-focused bar, we thought the back bone of the drink should be single malt."
ADVERTISEMENT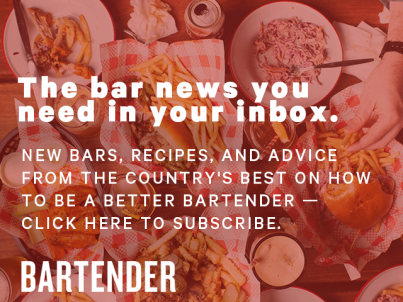 &nbsp
They've also added a touch of theatrics to the serve. "We smoke the whole cocktail with cherry wood," says Ehemann.
"It's one of those drinks that when someone sees it, other people want to order it," says fellow bartender Petr Dvoracek.
The Cumberland
45 ml The Glenlivet Founder's Reserve
15 ml Consecha Pedro Ximenez
10 ml honey (2 part water to 1 part honey)
15 ml cherry purée
Shake all ingredients with ice.
Double strain into a chilled coupette.
Garnish with two cherries.
Cover with a cloche and smoke with cherry wood. Serve.
Recipe adapted from The Cumberland, Manly.