There is no escaping it: times are strange. Times are unprecedented. And lest you succumb to your desire to crawl up into a ball and revert to your more innocent childhood years, when things were rosy and you ran around the yard and you didn't know that corona was a beer much less a virus, well, we have a better solution.
What's the solution? Drink this Colada OK! from Cantina OK! in Sydney — it is designed to bring joy to anyone who puts lips to it.
Sure, you have to make it first, but you are a grown up and it will be worth the effort.
ADVERTISEMENT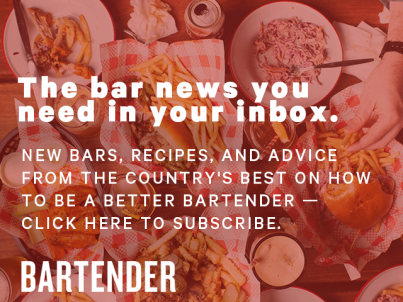 &nbsp
Colada OK!
40 ml blanco tequila
15 ml banana PX
45 ml pineapple juice
15 ml lime juice
Garnish with whipped coconut cream and hibiscus dust.

Photo: Christopher Pearce
Recipe adapted from Cantina OK!, Sydney.