How early is too early?
Drinking in the time of coronavirus means that much of the social norms around alcohol have been modified, to say the least. Airport drinking rules are now in effect (at least according to Phil Duff), which is all the excuse we need to have a Martini in hand at 7am tomorrow.
That's the time in Australia at which some of the world's most acclaimed Martini drinkers will participate in a Zoom-ified great Martini debate.
One the panel they have Dale de Groff, Julie Reiner, Sebastian Hamilton-Judge, Jacques Bezuidenhout, Simon Ford, Jacob Briars, Laura Cullen, Tim Cooper, Bobby Heugel and Australia's own NYC expat, Mr Naren Young.
ADVERTISEMENT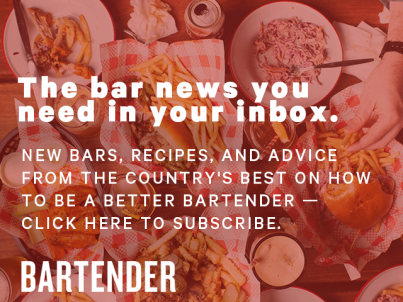 &nbsp
The chat is being moderated by Robert Simonson, drinks writer for The New York Times and the guy who literally wrote the book on The Martini Cocktail.
It all kicks off through Zoom at 5pm US eastern time, which translates to 7am AEST for us — and Martini-appropriate attire is suggested. There's only 500 spots available, so you may wish to log on a little earlier than 5pm to get your space.
Take a look at the image above for the details.