Not so long ago in Australia, there were only a few bottlings of Irish whiskey you could get your hands on. That's no longer the case.
In fact, Irish whiskey is in boom times not just here but around the globe, selling something like 11.4 million nine litre cases of the stuff across the world in 2019, up from six million in 2010.
But what is Irish Whiskey? How is it made, and how is it defined?
A little Irish Whiskey history 
There were over 90 legal Irish whiskey distilleries in Ireland as the 1800s opened. It was Irish whiskey's consistency and quality that helped it to gather a great reputation the world over. The USA, before Prohibition, was the largest export market for Irish whiskey.
ADVERTISEMENT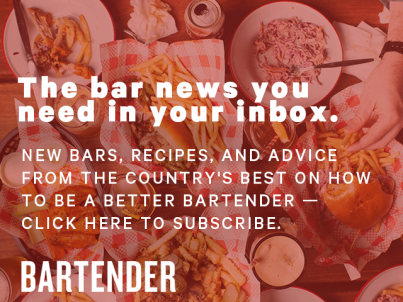 &nbsp
But a confluence of events — the rise of Scotch (thanks to their embrace of blended whisky), world war one, export restrictions, the Irish temperance movement, and the disaster of Prohibition — left the Irish whiskey industry weak.
In the 1950s there were just five distilleries left. Then in 1966 Jameson, Powers, and Cork Distilleries merged to form Irish Distillers Ltd, with all their whiskeys (bar Bushmills, made in Northern Irleand) coming out of the Midleton distillery.
However, there was to be a second act for Irish whiskey.
The Cooley distillery opened in 1987 (the first such opening for more than 100 years); Jameson would go on to blaze a trail for Irish whiskey around the world, so too Bushmills. In September 2014, Tullamore D.E.W. opened a new distillery.
Now there are 25 operational Irish whiskey distilleries (as of June 2019), with another 24 or so in the works.
Irish whiskey by the numbers
1 mil – the number of people visiting Irish whiskey distilleries in 2019
6 mil – the estimated number of cases of Irish whiskey sold globally in 2010
11.4 mil – the estimated number of cases of Irish whiskey sold globally in 2019
25 – the number of operational Irish whiskey distilleries in June 2019
24 – the number of distilleries in development as of June 2019
What is Irish Whiskey?
The good news with Irish whiskey is there are pretty well defined rules for what constitutes Irish Whiskey (and what doesn't).
Irish Whiskey must be made (distilled and aged) in either the Republic of Ireland or Northern Ireland to be called an Irish whiskey.
The spirit must be aged for a minimum of three years in oak casks.
The spirit must not be sold at less than 40% ABV.
The Irish spell whiskey with an (e) as do the Americans (except Makers Mark) while the Scottish drop the (e). The word means "water of life".
Must be made from grain (notably barley), must be made from a yeast fermented mash.
Most Irish whiskey uses unpeated malt to create a less smoky spirit than some Scotches, though there are examples of peated Irish whiskies.
Most Irish whiskey is distilled three times to reduce unwanted elements like fusel oils and congeners that also help create a smoother spirit (whereas Scotch usually sees just two distillations).
Single pot still — formerly known as pure pot still, it's the product of one distillery and is made from malted and unmalted barley.
Single malt Irish whiskey — made from malted barley, it's the product of one distillery.

Irish whiskey by five bottles

Bushmills Black Bush Irish Whiskey
The dark colouring is a result of maturing for up to seven years in Spanish oloroso sherry casks and sweet bourbon barrels. On the palate' this 80% malt whiskey floats across the tongue to deliver dark' velvety fruity notes right through to the back of your throat. Proximo Spirits

Tullamore D.E.W. Special Reserve 12 Year Old
Tullamore D.E.W. combines all three types of Irish whiskey and is triple distilled — the sweet softness of grain whiskey, soft spice from the pot still and citrus from the malt leads to a complex flavour profile. William Grant & Sons

The Tyrconnell Irish Whiskey
The Tyrconnell Single Malt Irish Whiskey is produced by the Cooley distillery, and is a single malt Irish whiskey. Notes of marzipan up front, with a light spice, cinnamon and clove, following through to a creamy palate. Beam Suntory/CCA

Slane Irish Whiskey
Slane's Irish Whiskey is aged in three types of cask: virgin and seasoned casks from Brown-Forman's cooperages, and ex-oloroso sherry casks from Spain.  Brown Forman

Redbreast 12 Year Old Irish Whiskey
A complex, spicy and druity nose with toasted wood notes; on the palate, it is full flavoured and complex, with a good balance of spicy, creamy, fruity, sherry and toasted notes leading to a long complex finish. Pernod Ricard