Yesterday the WA premier, Mark McGowan, held a press conference to announce that WA venues would be required to undertake COVID-19 related hygiene training before being allowed to reopen for trade.
Whilst there is no firm date for when bars will be allowed to reopen, bartenders across WA are now able to go through the free online training, which has been developed by the Australian Hotels Association in WA.
There are two layers of training that will be required: all staff must complete the basic training, and in addition to that, each venue will be required to have managers and supervisors undertake a "more detailed Hygiene Officer course."
When WA bars do eventually reopen, there will need to be one of these hygiene officers on duty at all times.
But is this a good idea? Veteran Perth bartender and group bars manager for ARK Group in WA, James Connolly, thinks so.
ADVERTISEMENT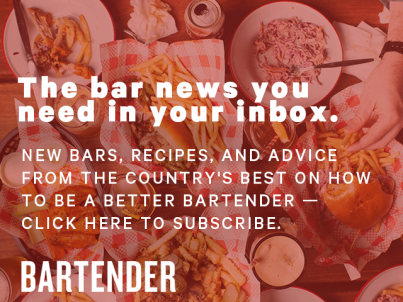 &nbsp
"Anything that can help restore not just consumers' but also workers' confidence can only be a good thing," Connolly says.
"It's important that people feel comfortable going back in to pubs, bars, restaurants and that these venues are taking measures to ensure everyone is safe."
Dimitri Rtshiladze, owner of the recently opened Foxtrot Unicorn, agrees.
"It's also a pretty smart thing by the government in my opinion, anything and any way to restore customer and consumer confidence is a pretty big step into returning to a somewhat normal operation," he says.
The topics covered by the AHA's Hospitality & Tourism COVID-19 Hygiene Course include:
Understanding COVID-19 and venue restrictions
Reporting personal health issues
Maintaining personal and work environment hygiene practices, specific to COVID-19
Reducing cross contamination through procedures, specific to COVID-19
Effective cleaning and sanitising practices, specific to COVID-19
Connolly also says that the AHA has been a boon to WA hospitality in getting information about COVID-19 out to venues, and well placed to deliver this training.
"I can't speak for the rest of the country but they would be in WA probably the only organisation with the infrastructure in place to be able to roll this out quickly and efficiently," says Connolly.
"The AHA have been amazing through this whole crisis in providing relevant, easy to follow break down of any government information or directives relating to COVID 19 and restrictions," he says.
Connolly has completed the course already, and says that it should provide a useful "baseline for all hospitality staff to be well informed of the standards required for us to get the industry going again post COVID 19."
The AHA Hospitality & Tourism COVID-19 Hygiene Course is available at www.hospitalityhygiene.com.