As the national cabinet meets today to discuss the easing of restrictions across the country, there is a lot of talk in the media about the possible reopening of the economy.
Not only will the Great Reopening occur in stages, with the first restrictions put on likely to be removed last, you can bet that the states and territories will reopen bars at different times in response to their different COVID-19 case loads.
But even once the bars are open, there's no guarantees that customers will be back and spending like they did in before-coronavirus times.
"I think anyone who thinks that as soon as we're told that we're allowed to go to all the places we used to go before the lockdown, that it will be like it was business as usual, is silly and shortsighted," says Chau Tran, co-owner of Sydney's Burrow Bar.
"There's definitely going to be a shift in terms of our customers that aren't ready for that leap," she says. "They've been hunkering down, they've been preparing for a long and hard winter."
ADVERTISEMENT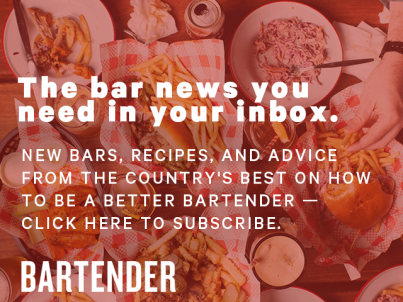 &nbsp
And just because the bars are open, it doesn't mean that punters will have the confidence or desire to be back in bars with the rest of the public.
"So really we have to prepare ourselves for a slow ramp up," says Tran.
"It's not going to be everyone just drinking in droves but really we'll have people who are quite used to being quite careful with their financial situation. Being careful with what they're actually spending their money on," she says.
The coronavirus shutdown has been a difficult time for bartenders and bar operators, and Tran — who has launched with her brother a non-profit marketplace at which bars can sell merchandise — is no different.
"It has been absolutely the hardest [time] I've ever had to go through," she says. "We're hugely tactile [at Burrow Bar], we're hugely family-oriented, not just by blood but by who you choose to surround yourself with.
"When you tell someone that they can't hug a friend when you see them, that you don't see them on a bi-weekly basis, it's been really, really challenging.
"And on top off that, it's not just my customers but it's my team — we hug, every single time I walk into the bar we hug, every single time I see them. We make light fun of each other, and I know exactly what's happening in their lives and I know what happened yesterday so I want to know what happened 24 hours later. It's been incredibly challenging."
So the Great Reopening — when it does happen — will be a good day.
"I can't wait to go into the myriad of bars and hug all my friends once again," Tran says.