The Black Velvet cocktail is perhaps the ultimate in combining high and low tastes. In equal proportions, lowbrow stout or porter mixes with the high society class of champagne. It's very democratic in a way.
The Black Velvet has the very highest of origins. Its creation is attributed to the bartender on duty at the Brooks's Club in London in 1861, the day after Queen Victoria's husband Prince Albert died. The nation was in mourning, and the mourners at Brooks's needed a suitably sombre drink.
Prince Albert was known for his support of the working class, whom he described as "that class of our community who have most of the toil and fewest of the enjoyments of this world." So it's appropriate that this drink, while making a nod to his high birth with the inclusion of champagne also pays tribute — however unwittingly — to the hard working lower classes by including one of their staple drinks. After all, the reason behind how porter got its name was that it was popular with the river and street porters of London in the 18th century (the lower classes at the time of Prince Albert's death certainly weren't drinking champagne).
Champagne ain't cheap now and it wasn't back in the 19th century; the Black Velvet cocktail isn't the cheapest of drinks. As Harry Johnson wrote of this drink (which he called Champagne Velvet in the 1888 edition of his Bartenders' Manual) "it is rather an expensive drink, but a good one." Johnson called for Irish porter, which compared to stout, was historically a little lighter in strength.
ADVERTISEMENT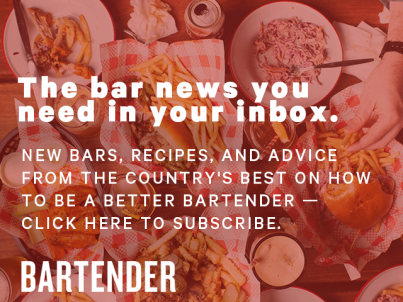 &nbsp
The Black Velvet cocktail has in fact had a few names — not only was it called Champagne Velvet, but over in Europe it was often referred to as a Bismarck (after Otto von Bismarck, the chancellor of Germany between the 1860s and 1890), and that's how it is referred to in Frank Newman's 1904 French-language book, American Bar. Here he notes that it's got some low-end radical appeal, as he writes that it "is very pleasant to the taste, [and] was a favourite of students in the Latin Quarter in 1896."
In 1930s Paris, The Ritz Bar's head bartender Frank Meier's book The Artistry of Mixing Drinks listed it as "Bismarck or Black Velvet" and calls for Guinness Stout in particular — perhaps not surprising at that time, as Guinness had become the seventh largest company in the world in the 1930s.
It's also not surprising that the German-born bartender included the Bismarck title: an 1899 Spectator article talks about Chancellor Bismarck's large appetite for food, drink and tobacco. And Bismarck had a theory: that each individual was predestined to consume a certain quantity of things in the course of their lifetime, and his was "about 100,000 cigars and 5,000 bottles of champagne." To get through that number you'd be mixing champagne into every drink — even if what you felt like was a Guinness.
Black Velvet
1 part Guinness
1 part Champagne
Half fill a champagne flute with Guinness.
Top with an equal measure of champagne.
Stir gently and serve.
Adapted from Frank Meier's The Artistry of Mixing Drinks, 1936.