The Manhattan is not a forgiving drink. You can, as they say in polite circles, fuck it up and fuck it up easily. You've got to match the vermouth with the whiskey. You've got to decide between bourbon or rye. You've got to get the dilution spot on, because it's served up (that's why the Negroni is always a safe go-to option: if it's out of whack to begin with, as the ice melts, you'll at least get a serviceable drink).
You've got to give it a good stir — really, take your time — and, in our opinion, serve it as cold as New Yorker's welcome.
Alternatively? Hit up Continental Deli in Newtown and ask them — nay, beg and plead them — for their delicious take on the drink, which comes in convenient can form.
Manhattan
50 ml Maker's Mark
20 ml sweet vermouth
2 – 3 dashes Angostura Bitters
Garnish with a twist or a cherry.
Stir down over ice for around 45 seconds (Dave Wondrich recommends 50 revolutions or so).
Strain into a chilled coupe, garnish with a lemon twist or a cherry.
ADVERTISEMENT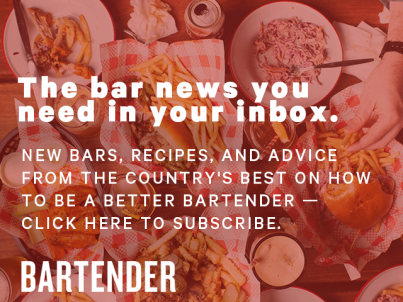 &nbsp