Bartender Boxing Organization is launching a dynamic new project this week designed to offer financial assistance to out-of-work bartenders. "In Your Corner" provides these bartenders with world-class instructional boxing  videos from top trainers to share with their unique social media audience. Their followers simply click the individuals link to make 'an optional', personal donation to the bartender and gain access to the comprehensive series of videos. Anyone can sign-up to access the content through the BBO site with an option to donate.
The BBO, a U.S. based non-profit organization that supports the health and wellness of bartenders through the sport of boxing, is hosting "In Your Corner" through its new online training hub called "Stick and Move." Working with trainers from City Boxing Club in Las Vegas, the BBO will continue to add to the library of workouts.
"My idea was to take the BBO's area of expertise and use it to potentially provide bartenders in our community — as well as our trainers — with a direct way to generate an income during this trying period," says Raj Nagra, the founder of BBO and industry veteran of 30-years. "The best part is that bartenders can choose to directly receive the funds. All supporting contributions are made directly to the person sharing their unique link."
HOW IT WORKS
ADVERTISEMENT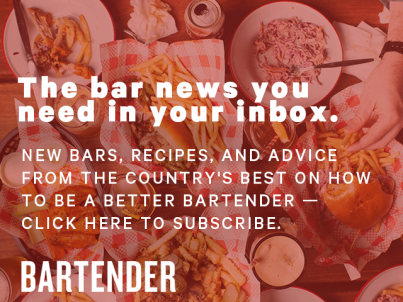 &nbsp
Bartenders from the BBO community have the opportunity to obtain direct donations by sharing the BBO's "Becoming a Boxer" instructional series workout videos:
Through its gym partner, City Boxing Club in Las Vegas, the BBO has produced an easy-to-follow detailed online training series of professional at-home instructional videos
Once signed up, bartenders receive their own unique link, which they'll share with their social media audience to offer access, via optional donation, to the library of "Become a Boxer" content.
This library of workouts will continuously grow at the BBO's "Stick and Move"
When signing up, people will discover a space to interact with one another, including social chat groups by city, while learning more about boxing.
The first wave of bartenders will include all of the BBO's past competitors, followed by all those who have applied to the BBO. "Anyone who watches the videos will learn about all of the technical aspects of boxing," says Nagra.
For more info or to sign up, visit https://stickandmove.org/
About The BBO:
The Bartender Boxing Organization (BBO) created a life-changing program that teaches bartenders the basics of boxing under the guidance of professional trainers, culminating in registration with U.S.A. Boxing and a sanctioned amateur fight in adherence with the organization's mission.
Since debuting in 2016 with programs in four cities, the BBO initiative has expanded to 10 cities in 2020 including Toronto and Vancouver. The aim of the program is not to create a new category of fighting mixologists but, rather, to offer the industry a serious wellness option.