Do you know which long-time Swillhouse employee was once a TGI Friday's flair bartending champion?
Do you know who 'The Admiral' is?
To find out, join Bartender magazine founder, Dave Spanton, and co-host with the most, Charlie Lehmann (of Rascals & Double Deuce fame) as they nut out some tough trivia from the last decade of the bar industry – covering 2010 to 2019. Ah yes, those halcyon days before the year who shall not be named.
Join Dave & Charlie Live on Australian Bartender magazine's Facebook Page on Wednesday, 3rd June at 3pm (AEST) for Teens Bar Trivia, our third trivia instalment. Click here to join in.
ADVERTISEMENT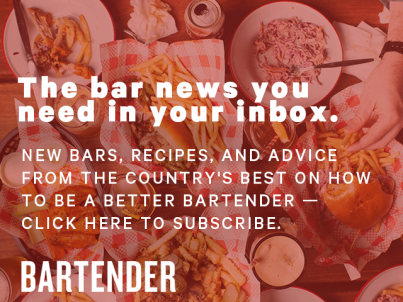 &nbsp
The panel being quizzed are a who's who of the bar industry from across the nation.
Chau Tran – Burrow Bar, Sydney
Nathan Beasley – Byrdi, Melbourne
Jess Arnott – Foxtrot Unicorn, Perth
Dimitri Rtshiladze – Foxtrot Unicorn, Perth
Ollie Howe, Darwin
Natalie Ng – Door Knock, Sydney
Ollie Margan – Maybe Mae, Adelaide
Greg Sanderson – Speakeasy, Melbourne
Jenna Hemsworth, 2018 Bartender Magazine Bartender of the Year
Bec Bayley, Savile Row/ Brooklyn Standard, Brisbane
Nick Miles, Lucky Duck, Brisbane
Kurtis Bosley, Coretto, Sydney
So tune in and see if they've been paying attention. Odds are not in their favour, let's be honest.