Improved Grasshopper with Hennessy VSOP Cocoa Butter BiscuitsTiana Matthews, Eau De Vie
40 ml Cocoa Butter Washed Hennessy VS Cognac
20 ml creme de menthe
40 ml cream
Add all ingredients into a cocktail shaker/jar/whatever you have in the kitchen.
Add ice and shake.
Double strain into a coupe and serve with Hennessy VS Cocoa Butter Biscuit on the side.
*Hennessy VS Cocoa Butter Biscuits
135g plain flour
55g icing sugar
100g Hennessy VS cocoa butter
15ml milk
1 egg yolk
1 Pinch of salt
Preheat the oven to 200 degrees. Sift flour and salt twice and put aside in a small bowl. Melt Hennessy VSOP cocoa butter in a small pot and put aside until warm. In a medium sized bowl mix Hennessy VSOP cocoa butter and sugar. Mix in egg yolk and milk. Gradually mix in dry ingredients until just combined. Roll biscuits into 3cm sized balls and place on a tray lined with baking paper, leaving about 3cm between biscuits. Work quickly as the batter will start to harden as the Hennessy VSOP cocoa butter sets, warm batter slightly in your hands if it becomes difficult to work. Bake for about 7 minutes until slightly golden brown. The biscuits will still be soft when you remove them from the oven but will harden as they cool.
ADVERTISEMENT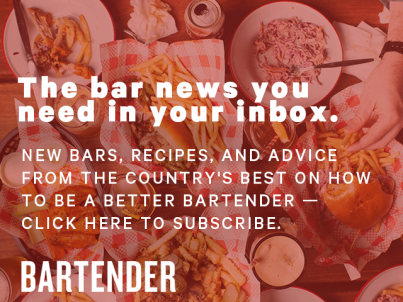 &nbsp