Winter's Night by Kayla Grigoriou, Bar Torino
30 ml Hennessy VS Cognac
20 ml mandarin skin washed Manzanilla*
45 ml acid modified Mandarin juice**
15 ml clementine & vanilla syrup***
2 dashes orange bitters
40 ml soda
Combine all and top with soda.
*Mandarin skin Manzanilla. Nuke in microwave for 3 minutes 4 mandarin skins with 200ml of Manzanilla. Strain it off – happy days!
**Acid Modified Mandarin Juice. juice mandarins. Add 2 parts clarified mandarin juice with 1 part citric acid (1:10 acid:water)
***Clementine & Vanilla syrup. Add 2 clementine skins to 2 cups of water. Bring to boil. Add 1 vanilla bean chopped up to the clementine water. Allow to sit for a couple hours.
ADVERTISEMENT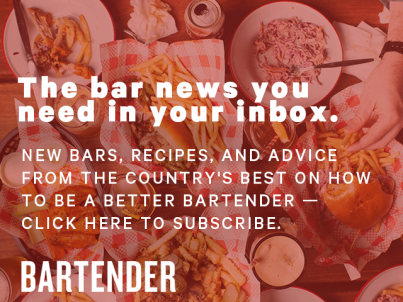 &nbsp