This might be the first time that Darwin bartenders have been happy about being so far away from the rest of the country. Here's an interview from our special edition with Anneliese Grazioli who was (at the time) preparing her venue, Hot Tamale, to reopen thanks to the lack of coronavirus cases there.
Here, she speaks about the Darwin scene's struggles early on — many of its bartenders are visa holders — and speaks with hope about how the scene might bounce back.
It has been a little bit different in Darwin compared to elsewhere because of our limited cases of COVID-19. We shut down pretty strong and it came on really fast up here. We shut down with one night's notice.
It was a real ghost town, really quiet to start. But there were a few pushes. For example, at the Waterfront where we are, they let us do takeaway alcohol down there, that's probably been our saving grace. People have been buying Sangria, Margaritas, and the tacos and going to sit on the grass by the water [and] social distancing down there.
ADVERTISEMENT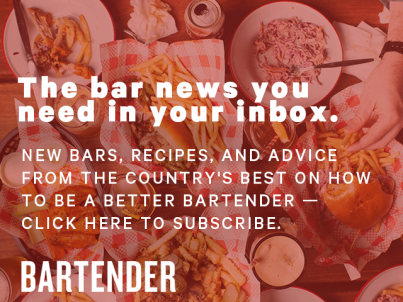 &nbsp
Being dry season up here, it's our best time of year. We've lost out on any tourists because we've got our borders closed at the moment, but the locals are coming out — they're actually enjoying this time of year when normally they'd be hiding because there's so many tourists around.
We've got no active cases up here at the moment, we never had any community transmissions. Everyone that had a case was from interstate or overseas and they were straight into quarantine. We had very limited issues up here.
Due to everyone being so good — everyone secluded themselves straight away, everyone followed the rules up here — we never had that issue.
The weather is beautiful. The last few weeks everyone has been out and about. But they've been behaving and doing the right thing.
We're reopening on Friday. They're saying we must obey the 1.5 metre rule but only face to face, so if tables are back to back with each other they're less stressed about it. They also want people to only come with their bubble of people, and by that they mean the people they see week to week already — they don't want someone having a big party of 20 and inviting people from different bubbles.
Due to everyone working in bars up here being visa holders, there's very few Australians or residents, it was very hard. They were all either stood down straight away or lost over 50 percent of their wage. The first few weeks were really hard and everyone was really down.
We've done a local comp, which was just an uploaded video comp which everyone got involved with, which was awesome. I organised that one just because I had the time. We got sponsored by every single supplier, there were like 14 prizes — it was great. That was a bit of fun.
Darwin is like a Bali, and we can't go to Bali for at least six months to a year, we're hoping that once all the borders open within Australia, to be that tropical getaway. We're 24 degrees today, it's sunny, it's beautiful, and you can drink a Margarita on the grass by a lagoon — it's amazing up here.