Hatts & Tatts owner Jason Chan on why they took a pass on to go cocktails, and set up the charity, COVID19 EAD, to feed the industry, an initiative that is still going strong.
We all got shut down, and we just thought, what are we going to do? With everyone closed, what's going to happen with people living paycheque to paycheque? This is before JobSeeker and JobKeeper.
I thought, what can I do? Well, I've got a fucking kitchen, and lots of Jack Daniel's to drink so I just had a few drinks and cooked food for everyone.
I had a chat with Henry Le from Ends & Means, and we were all in the same boat. His staff are pretty young, so I thought let's go see if they need any food. And I thought the people at Loch & Key might need some food as well, and that's how it all got started.
ADVERTISEMENT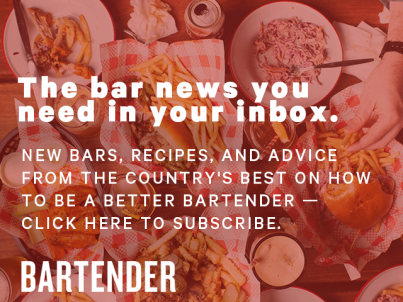 &nbsp
It went through 15 to 20-odd people, then 30 people — and that's quite a few already. Henry had been talking to some other hospitality group which had started a support group and we started hearing about other people doing things, like Dean Jarvis who had raised some funds and was making essentials packs for people. And we had 35 people, and then we had 137 people. That's crazy.
So Henry goes, we can't afford to do this by ourselves. And when we got up to those numbers we started to do some research. I thought, let's try to do this as a charity.
I know why people don't want to start a charity — there's a lot of paperwork and back and forth; you can see where it would be taken advantage of pretty badly. Luckily Henry's main job is in that business analyst capacity, I'm better behind a kitchen or a bar or a still.
We started a Go Fund Me, which raised some money, and then we started to get some donations from the food banks, OzHarvest and Fair Share. That's how it started to happen.
We got some support from our greater hospitality family. Dean Jarvis, he absorbed some of his funds into what we're doing here. We have a website and a mini-call centre where we have case managers that will call you each week and see how you are mentally, have a bit of a chat.
We do a lot of care packs — there's still people who are out of out of work, who just didn't have a lot of savings. We deliver each Friday and check in.
At no point in time are we qualified to be able to give advice, but to lend a sympathetic ear, we hope to help them to make their own first steps to go look for help. That's really important for us.
We're now [catering to] 600-odd people. We needed more space. We're lucky to use the space From The Collective while it is closed during COVID-19 for storage and distribution of our food and essential packs.