Things have been a little quiet, let's be honest. But as the wheels of our industry slowly start to turn we can focus our attention to some of the exciting things that are around the corner.
We are still full steam ahead for Sydney Bar Week (25-27 October) and that means that Australian Bartender magazine's Bartender of the Year sponsored by BACARDÍ & De Kuyper is back. It may be a little bit different but it is still the toughest test of bartending ability going around.
Taking place over two days during Sydney Bar Week, the winner of the 2020 Bartender magazine Bartender of the Year sponsored by BACARDÍ and De Kuyper will score not only national bragging rights as the top bartender in the country, but you'll also win $5,000 cash.
ADVERTISEMENT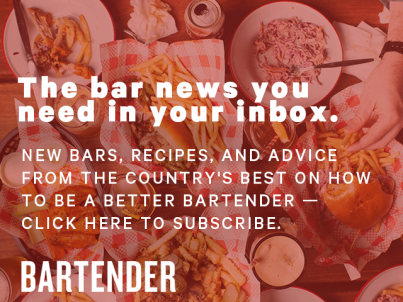 &nbsp
This year, with BACARDÍ & De Kuyper we have added in prizes for everyone who finishes in the top eight.
4th to 8th place: $500
3rd place: $1,000
2nd place: $2,000
1st place: $5,000
For more details and to register to compete, visit the registration form here.
If you fancy giving it a go, take our practice quiz below for a taste of what's to come.