You don't need us to tell you that we've been going through tough times. Times like these help you to appreciate the simpler things in life, like a good drink. Beautiful design. A simple idea.
Bring all that together, and you get this drink from Mikey Nicolian at Continental Deli Bar Bistro in Newtown.
Continental Americano
30 ml Campari
30 ml Mancino Ross Vermouth
20 ml Sailors Grave Sou' East Draught to top approx
Recipe by Mikey Nicolian, Continental Deli Bar Bistro, Newtown This is a "really simple and delicious take on the Americano," Nicolian tells us (having bought a few of these ourselves, we agree). "Just swapping out the soda with beer." Simple, and so delicious.
ADVERTISEMENT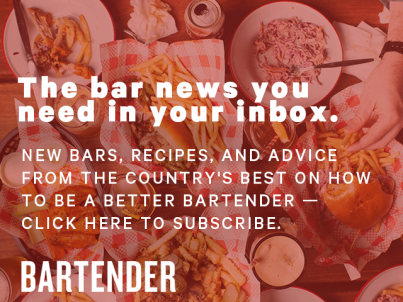 &nbsp