Hot on the heels of celebrating its seventh birthday, Sydney venue, The Lobo dropped the word 'Plantation' from their name. "At the beginning of last week The Lobo removed 'Plantation' from our name in solidarity with BIPOC (Black, Indigenous, People of Colour) in the Caribbean rum industry and around the world," said owner, Jared Merlino.
"Though it was never our intent, we acknowledge that the word 'plantation' is offensive, given the history of plantations in the Caribbean and the US and the oppression and exploitation that happened around the mass production of sugar.
"This decision was made after much thought and discussion about how we want to support the BIPOC community and create a venue and space where all guests, both national and international, feel 100% welcome at all times.
"And at the end of the day that is what we pride ourselves on and credit our seven years of success to – being exceptional hosts who make exceptional drinks with a spirit from one of the most beautiful parts of the world. A name is simply a name and if we are able to change that to reduce the potential of offending or upsetting even one person, then we are more than happy to make that change."
ADVERTISEMENT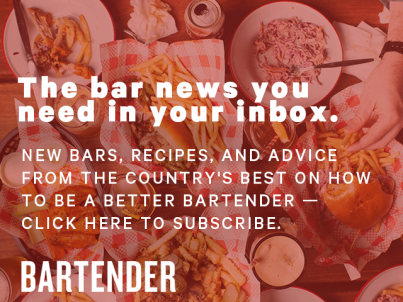 &nbsp
Jared is not alone in making this move. In fact, the entire state of Rhode Island in the United States dropped the word plantation from all their state documents and symbols. And in the drinks world, Plantation Rum announced that they would be changing their name and branding "in line with the changing dialogue surrounding racial equality around the world". No name as yet but parent company Maison Ferrand will consult with shareholders and find something fitting.
"As the dialogue on racial equality continues globally, we understand the hurtful connotation the word plantation can evoke to some people, especially in its association with much graver images and dark realities of the past," said Alexandre Gabriel, Plantation Rum Master Blender, in a statement. "We look to grow in our understanding of these difficult issues and while we don't currently have all the details of what our brand name evolution will involve, we want to let everyone know that we are working to make fitting changes."
But back to Jared Merlino and The Lobo. Jared sees this as a step in being more conscious of the role we all play in creating an inclusive society. "We will be taking further steps in coming weeks to help raise awareness about BIPOC issues both locally and in the Caribbean and using our position of privilege to help raise funds where we can."