In the light of the changing circumstances regarding COVID-19, the team here at Spanton Media Group have had to make some difficult decisions regarding events in 2020.
"After much consideration, and consultation with both suppliers and bars, we have decided to cancel Sydney Bar Week in 2020, this includes postponing the 20th Annual Bartender Magazine Australian Bar Awards and not announcing any finalists or winners this year," says Spanton Media Group founder David Spanton. "Melbourne has often been called the bar capital of Australia, and without its key bar professionals being able to physically attend, it would not be the kind of Sydney Bar Week we want to host.
"In addition, the risk of rolling lockdowns in Victoria and NSW and the current social distancing laws mean that most SBW events would be legally impossible to host. So we feel it necessary to cancel SBW now to avoid the production costs to us and our associated sponsors and visitors.
"I would like to apologise to all our partners and to the bar community for not being able to host this event in 2020 but rest assured our team will start work immediately on plans to make 2021 our best ever Sydney Bar Week when we as a country are all in a better position to attend and really enjoy it."
In the meantime, expect several new activations over the coming weeks, so get your thinking caps on and videos ready. Rest assured, Bartender mag and this very website will continue to bring your all your latest drinks and bar industry news.
ADVERTISEMENT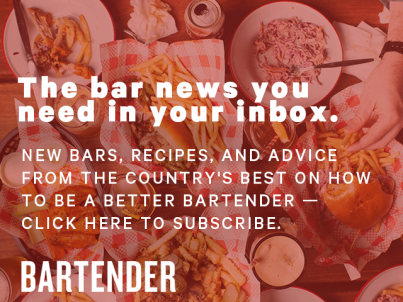 &nbsp