Story & photographs by Sam Bygrave
Snowcapped mountains, lush greens, and streams of pristine water — driving through the Scottish Highlands is like it looks in the postcards, but prettier. And it doesn't take much effort to cast your imagination back to the days before roads, when stills were hidden in the hills and the exciseman searched the scrub for illicit whisky distilling.
When it comes to defining a style of whisky, the Highlands region is a large and unwieldy area — the region includes Glenmorangie, past Inverness in the north; Aberfeldy near Perthshire to its south, and encloses within it the region of Speyside, with more distilleries per square inch than any other part of the country. It also takes in the islands off Scotland's west coast and to its north, where Highland Park, in the Orkney Islands, is the country's northernmost distillery.
Fair to say that the Highlands is a fairly flexible, and pretty useless, designation.
It used to be said that single malts from the highlands were fruitier, floral, honeyed, lighter in style and using less peat flavour — which is broadly true, but there are so many exceptions to the rule that the rule proves pointless.
What you will see in the Highlands are the big names of the whisky industry, and some beautiful countryside.
ADVERTISEMENT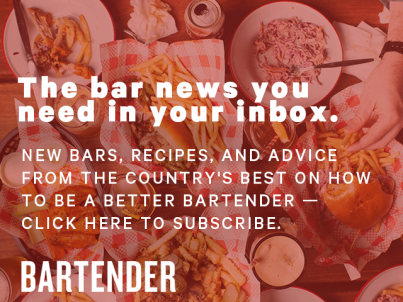 &nbsp
We spent most of our time in Speyside. Over the course of three days the sun's warmth caused the snow on the mountains to retreat, until we were driving out and the snow returned, causing the cars on the narrow and winding roads to slow down to a crawl.
Where to drink when you're here
When we arrived in Dufftown, spring was yet to properly take hold and much was closed. There was only one place to get a drink in town, and that was at The Commercial Hotel (4 Church St, Dufftown). More a room that happens to have a station from which alcohol is dispensed than a bar, there was Guinness and some good single malt at a cheap and cheerful price. Its best feature? It is just across the road from Spice of India (9-13 Church St, Dufftown), where you'll get a proper spicy feed.
Head to the little village of Craigellachie and you'll find Highlander Inn (10 Victoria St, Craigellachie), one of the best bars we visited in Scotland. The service here is knowledgeable — like, super geeky knowledgeable — but it's also warm, and the guys behind the bar are happy to talk your ear off and share some whisky know how.
By far and away some of the best drinking is to be had at The Mash Tun (Broomfield Square, Aberlour). We were served — nay, hosted — by a young bartender named Ryan, and he gave up some of the best hospitality we've seen this year. It's the kind of place that champions smaller, independent whiskies and a destination for those who work in the Scotch making industry.
The Still Bar at the fancy Dowans Hotel (Dowans Rd, Aberlour) boasts some 500-plus drams, and a plush library in which to drink them — again, there's some warm hospitality on offer here.
So this isn't exactly the best region in the world for cocktails, but there is one bar with some proper mixed drink mastery going on. If you're in Speyside you're going to swing past The Macallan's relatively new Disneyland of a distillery (Easter Elchies, Aberlour) — let's face it, it's a remarkable -looking building with an operation about as far removed from traditional distilling as is possible. But it's here, at the bar, where we dived into some Macallan malts and ordered up a very tasty New York Sour from bartender Rafael.