BACARDÍ®, the world's most awarded rum, has just announced the launch of BACARDÍ Spiced in Australia. Made with gold rum mellowed in charred American Oak for a hint of smokiness and blended with natural flavours and spices for a bold, yet smooth taste.
The practice of mixing rum with fruit and spices is almost as old as Caribbean rum itself and so it makes perfect sense for BACARDÍ to introduce a spiced blend into its ever-growing portfolio. BACARDÍ Spiced is a versatile drink that can be enjoyed with a classic mixer like cola or ginger ale, even by itself poured over ice, both allowing its distinct flavours to shine through.
The arrival of BACARDÍ Spiced to the market, comes in response to the increasing global demand for flavoured rums. Unlike some of its most popular competitors, BACARDÍ Spiced does not use artificial sweeteners to enhance the rich flavours of its spices making it a delicious and authentic drink that can be enjoyed whatever the occasion.
"Introducing a spiced blend to our BACARDÍ trademark was a natural decision as consumers have shown tremendous demand for it" says Sarah Nichols, Marketing Director – Bacardi-Martini Australia."
ADVERTISEMENT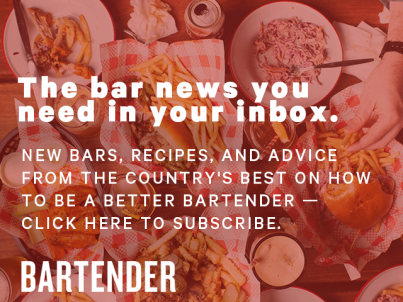 &nbsp
"We're confident BACARDÍ Spiced will satisfy the taste buds of long-time spiced rum drinkers as well as converting some new fans with its unique combination of spices and flavours."
BACARDÍ Spiced has been crafted by the Maestros de Ron, who shape and craft all the products in the BACARDÍ portfolio using their sense of sight, taste and smell, to ensure the quality of the spirit meets BACARDÍ standards. The brand's Maestros de Ron are carefully chosen and trained under the stewardship of seven generations of rum-making expertise.
As one of the oldest and most respected rum brands in the world, BACARDÍ has more than 157 years of history and heritage. For the family-owned brand, rum is more than about business, it's personal, with a family name proudly displayed on every bottle. This is exemplified through generations of expert craftsmanship and authenticity.
For more information on BACARDÍ rum and cocktail recipes, visit www.BACARDI.com or contact your Bacardi Martini rep.