Jacoby's Mai Tai
45 ml House Grog*
15 ml curaçao
15 ml orgeat
30 ml lime juice
2-3 dashes Angostura bitters
Add House grog
Add curaçao
Add lime juice
Add orgeat
Add ice to shaker
Blend
Pour without straining into your tiki glass
Top with bitters
Add more ice
Garnish with everything you can
lay your hands on
Dust with icing sugar and … voila!
*House Grog A blend of unaged rum, aged rum, a dark Jamaican style rum and an overproof rum. (Proportions are secret) to try and emulate the classic recipes that called for a blend of different styles eg Puerto rican, Jamaican, Cuban.
ADVERTISEMENT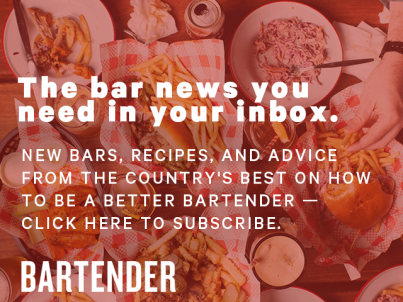 &nbsp