With a reputation of dispensing some of the best drinks in town and winning a suite of awards including back to back Australian Bartender Magazine Bar of The Year Awards in 2015 and 2016. The Gresham Bar has stood the test of time. Since opening in 2013, it has endured constant new bar openings, changing drinking trends, and the arrival of "The Precincts" in Brisbane. It remains one of Brisbane's favourite watering holes.
Pete Hollands re-joins The Gresham as General Manager after a 3.5-year stint with Bacardi-Martini Australia, firstly as QLD/SA Brand Ambassador and then as their National Advocacy Leader.
"The years with Bacardi were amazing, from hosting large scale events, like the NGV Gala event, to fun hospo occasions like Bacardi softball, I learnt a lot and had a great time," Hollands said. "All that and I only missed one flight, which I attribute to Cry Baby in Adelaide."
"I want to bring some of the skills I developed during my time at Bacardi, including commercial analysis and refining our service by implementing customer journey innovation. With some off-premise knowledge up my sleeve now, I know that we will improve the already impressive Gresham experience."
ADVERTISEMENT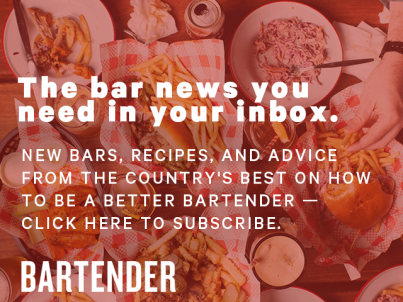 &nbsp
"COVID has affected everyone differently. It made me rethink what was important to me, and despite some great opportunities with Bacardi, I decided I wanted to stay in Brisbane. Not only that but the opportunity to return to my alma mater as GM was too good to pass up."
"For me it was a nice realisation, knowing that I wanted to go back to hospo, from a job many would describe as the dream BM gig."
Restaurateur and Director of DAP & Co. Andrew Baturo said he and his business partners are excited to have Hollands back on deck.
"Pete is such a great fit for The Gresham. I can't think of anyone more suited and aligned to bring the Gresham out of the darkness of the COVID period, and back into the light where she belongs."
"His leadership and credibility within the industry are peerless. Pete has the banter. He's got a broad knowledge of spirits and the specific knowledge of what makes a great bar. He's guest-focused at a time The Gresham is moving towards more personalised and intimate service."
"And, as if that wasn't enough, he also happens to be very charming and handsome."
"Seriously though, we are chuffed to have Pete back at The Gresham. More importantly, we think our fans and regulars are going to be happy to have him back as well."
The Gresham re-opened after COVID restrictions on June 8. It now operates with full table service throughout the venue, which shall remain the case even when conditions lift.  Currently operating for walk-ins only (group bookings can be made on request), watch this space as Hollands is about to shake things up.
The Gresham Bar is located in the historical Queensland National Bank Building, 308 Queen Street, in the heart of Brisbane's CBD.
To learn more about The Gresham Bar, visit https://thegresham.com.au/