For the first time in its 18-year existence, Tales of the Cocktail will be held in an entirely digital format. The Tales of the Cocktail Foundation (TOTCF) is pleased to be able to use this platform to support the global spirits industry during these unprecedented times with complimentary programming. The digital conference, themed "Catalyst," will be held from Monday, September 21 through Thursday, September 24. Registration for all programming is live at talesofthecocktail.org.
Tales of the Cocktail will feature 29 pre-recorded educational seminars across Tales' three education streams (Business, Culture and Beyond the Bar), featuring over 80 industry leaders. Seminars are pre-recorded to ensure a global audience can readily access the content. Several seminars will be followed up with Live Q&A sessions to allow audiences to engage with the presenters and moderators.
Highlights from this year's seminar line-up include:
Bar Recovery Australia: G'Day from Down Under
Evolution of Competitions in a Digital COVID World 
Merchandise – expanding your branding beyond the bar 
Bar in Depth – featuring the team from Maybe Sammy 
Roundtable discussion: Integrating systems in your organisation that support employee's ability to thrive
There will be close to 50 custom partner booths on Tales' digital platform, which will allow guests to learn about products and brands, watch live videos and chat with the exhibitors. Sponsors will provide additional opportunities for attendees to learn, engage, and network via live virtual events, panels, and brand education seminars.
ADVERTISEMENT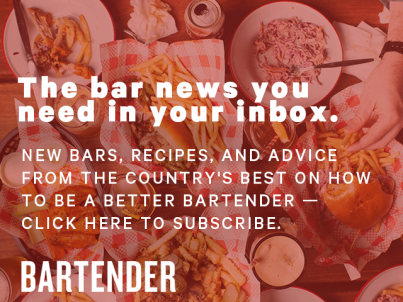 &nbsp
This year's Spirited Awards will host virtual announcements of select categories on Monday, September 21, The Raise a Glass: 2020 Spirited Awards Preshow will be hosted on September 24th at 3pm CST and the awards presentation will begin at 4pm CST. For more information, visit www.talesofthecocktail.org.
To sign up for Tales of the Cocktail 2020, please visit here to register for free. A link to a digital guide for Tales of the Cocktail 2020 can be found here.