Story by David Spanton
Recent rule changes by the Scotch Whisky Association means there is now much more flexibility to what oak barrels scotch whisky can be matured in. Traditionally scotch whisky has been aged in cognac, brandy and sherry barrels from European oak and bourbon barrels from American oak. But thanks to the new rules there is a much bigger selection of casks to choose from. That means old tequila, mezcal and calvados barrels can now be used.
Why have sherry and bourbon barrels been favoured?
Traditionally it all started with the use of European Oak. Quite simply, it was the easiest to access due to Scotland's trade within Europe. Casks full of sherry would arrive by ship in the UK for thirsty punters. It was too expensive to send these barrels back to Spain, so Scottish distilleries got hold of those empty barrels made of European oak and used them for their whisky.
ADVERTISEMENT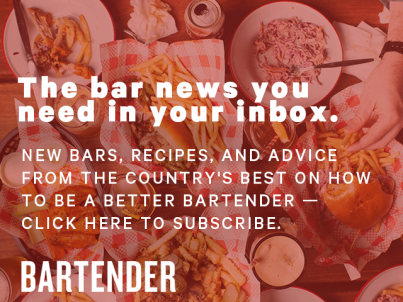 &nbsp
Today, bourbon barrels are easily the most popular for ageing scotch whisky (and many spirits the world over for that matter) simply because when it comes to bourbon the rules state it must be aged in charred, new American oak. With so many old bourbon barrels hitting the market it provided scotch whisky with a cheaper alternative to the bigger more expensive sherry casks. Since Prohibition over 80 years ago scotch whisky has moved away from expensive sherry casks to bourbon. This forever changed the whisky itself and therefore the tastes of drinkers.
So how do they come up with this stuff?
Well the old definition was extremely vague and simply stated that the spirit must be finished in "traditional oak casks" and "sufficient evidence of traditional use." The new updated rules go something like this;
The spirit must be matured in new oak casks and/or in oak casks which have only been used to mature wine (still or fortified) and/or beer/ale and/or spirits with the exception of: wine, beer/ale or spirits produced from, or made with, stone fruits
beer/ale to which fruit, flavouring or sweetening has been added after fermentation
spirits to which fruit, flavouring or sweetening has been added after distillation
The resulting product must have the traditional colour, taste and aroma generally found in Scotch Whisky.
So why all the changes?
Well in today's hyper-competitive drinks market where consumers have never been so spoilt for choice, it's believed such changes will allow scotch whisky distillers more flexibility. With access to more barrels, they will be able to be more innovative in their expressions and, most importantly, they will not restricted by regulations which have in the past put them at a disadvantage to rival spirit categories.
What will bars and punters think of the new expressions?
Julian White from Whisky & Alement in Melbourne says: "I can understand the hesitation of the SWA in allowing tequila and mezcal casks to be used in the production of Scotch whisky because, done badly it risks the ever-increasing value of the category."
There's no doubt consumers become attached to styles they know and love. "The new rule opens up the term "Scotch" to a wider and potentially damaging set of flavours that could confuse the consumer about what Scotch should taste like," says White, additing: "Whisky & Alement will certainly give it a go and keep an open mind when the products come to market. Ardbeg finished in a really smoky mezcal cask would surely be welcome on our bar!"
Sven Almenning from the Speakeasy Group thinks the responses will be mixed. "Whilst it's hard to guess at what the consumer reactions will be like, I think we'll see a combination of older more traditional whisky drinkers who will be outraged by it, whilst the vast majority won't really care as long as great and interesting whisky is being made," he says. "On the other hand, I will be super keen to see what a whisky finished or aged completely in a mezcal barrel will taste like."
What can we expect to see from this?
There is little doubt that scotch whisky distillers have been lobbying their association for such changes and would have had numerous ideas and sample casks ready to roll when these new rules came into effect in mid-2019. Expect to see some interesting new expressions any time now.
Dewar's seems to be first off the blocks. Back in April when they launched their Dewar's Illegal Smooth whisky that finished the aging in Illegal Mezcal casks. Fraser Campbell , the Global Dewar's Brand Ambassador explains: "When we announced that we had produced the world's first scotch finished in mezcal casks, naturally everyone got a little bit excited.
Innovating within the confinements of the SWA regulations means that we don't end up with bubble-gum flavoured whisky, but also by expanding the styles of casks that we can finish with creates room for some very interesting collaborations. The response to Dewar's Illegal Smooth has been immense, with noticeable commentary on the vegetal and green pepper notes that you don't often find in a blended Scotch. Bartenders are loving this new playground forged from the best of scotch and mezcal, to create some really unique cocktails and highballs."
Brian Kinsman, Master Blender, Whisky Stocks William Grant & Sons had this to say: "This change to the technical file perhaps widens the net on where we can source casks from. It won't change our approach to guaranteeing a quality product. Hopefully it will create some opportunities for interesting and exciting innovation and our focus will remain on producing the best quality whisky we can, using the best quality raw materials and casks."
2020 has been a year to forget and has most likely seen the postponement of some brand launches. Come the busy Christmas and new year time when we all drink that little bit more we could start seeing a few varieties like Johnnie Walker finished in Don Julio Tequila casks, Glenlivet finished in Herradura Tequila or De Maguay Mezcal casks, Balvenie Jalisco Cask Finish and so on… watch this space.