Never did we imagine a time when brand ambassadors would be grounded and kept out of the bars they frequent. When coronavirus set the bar industry (and the world) on fire, brand ambassadors, like their bar industry brethren, had to come up with new ways to stay relevant. We all want to be here on the flipside of this, so how does that look? In our September issue, we asked nine of our industry's brand ambassadors to talk about how their lives have changed since coronavirus.
In this, our fifth interview of the series we hear from Hayley Dixon from Jose Cuervo Tequila.
This year has thrown a massive curve ball at everyone in our industry, and the world; how have brand ambassadors maintained their relevance?
By being brave enough to show the world their kitchens and undoubtedly a few serious camera upgrades haha. To become a brand ambassador in the first place one of the many personality traits you need to possess is the ability to connect with and understand exactly what it means to be a hospitality worker. Throughout this pandemic I have seen countless examples of BA's pouring out all their love, support, time, and money towards those doing tough in the industry right now and it truly makes me feel a little warm and fuzzy!
In a more specific sense at Proximo we have created a series of online learning content for our sales teams, bought on selected bartenders as 1800 Tequila influencers to keep them creating drinks and some money in their pockets and hosted online consumer sessions through bottle shops, trivia nights and cocktail pantry challenges.
In your role specifically, what do you miss the most about life before COVID?
The best part about my role is the connections I get to make with people when I walk into bars. It is a sense of camaraderie in the industry where you can always have a great conversation sitting up at any bar around Australia. Being based down in VIC we still have not got back to those experiences and although it is such a simple thing, I think that is what I miss the most.
I would be lying to myself if I did not also mention events. Anyone who knows me knows I love organising them, being at them, thinking about them, just anything to do with them really. Luckily for me I have still had the chance to get to work on a few for when things get back to 'normal' so keep your eyes peeled for a very artistic take on an 1800 Tequila welcome back dinner!
ADVERTISEMENT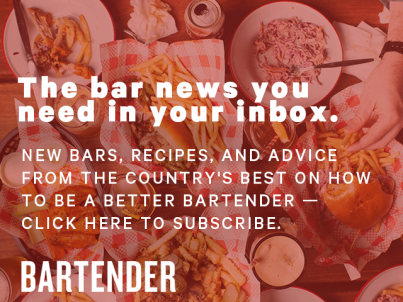 &nbsp
It has been said that this pandemic will change the hospitality industry forever. Do you agree with this or not? Explain.
Absolutely it will. In some regards I hope it does. I hope people never take being out at their favourite bars for granted ever again that's for sure.
On a large scale I think we will see a permanent shift to contactless experiences including lower venue capacities, heightened cleanliness across all venues and an importance placed on contact tracing. In terms of offerings we will start to see broader and better takeaway options, increased online experiences, more support for local brands and products and sadly we will see a lot of venue closures, followed hopefully, by some very exciting new venue openings.
What are your hopes for 2021?
I hope to see everyone in the industry back to work in some capacity. I would love to see all the superstars from other countries who were forced to leave start to return to Australia and return to our bars. I want to hear that my friends are back on their feet and able to afford their rent and groceries and I want to feel that we will all be a little more connected and understanding having been through this experience. That's my inspirational input but on a more personal level, god I hope I can travel around the country and come enjoy a 1800 Tequila cocktail in all your bars.