Never did we imagine a time when brand ambassadors would be grounded and kept out of the bars they frequent. When coronavirus set the bar industry (and the world) on fire, brand ambassadors, like their bar industry brethren, had to come up with new ways to stay relevant. We all want to be here on the flipside of this, so how does that look? In our September issue, we asked nine of our industry's brand ambassadors to talk about how their lives have changed since coronavirus.
Next up in our series we have Tristram Lilburne-Fini from Campari Australia.
This year has thrown a massive curve ball at everyone in our industry, and the world; how have brand ambassadors maintained their relevance?
Across the world we have seen many ways in which Brand Ambassadors have been able to maintain relevance and connectivity through the digital space. Whether it be creating educational content for bartenders, consumers or distribution partners, Brand Ambassadors from both within the Campari Academy Australia and outside of it have really worked as a collective of educators to ensure the limitations of 2020 not get in the way of sharing our knowledge and connecting with our community.
In your role specifically, what do you miss the most about life before COVID?
As a Campari Academy Brand Ambassador, it is the connectivity with, and creativity of the bar industry that I have sorely missed during this period.
Losing the opportunity for face-to-face spirits education has had a big impact on the Campari Academy Australia, but even more, we have missed the conversations held before, during and after these sessions.
Experiences in the consumer space have been particularly impacted. For example, we have not being able to host a Wild Turkey session in an amazing bar, or in-store tastings at one of our partner retail outlets or at a trade show. Connecting with consumers and being able to guide them on their journey through the world of spirits is a genuinely fulfilling experience and we are hopeful that these experiences will soon be able to resume. However, it is has also been so inspiring. The hospitality industry not only creates amazing products, but also curates experiences for the general public and we got a firsthand insight into this through initiatives like Campari Group's 'Shaken Not Broken'. With venues not being able to open, remarkably, the experience has been brought into consumer's own homes for the first time ever.
ADVERTISEMENT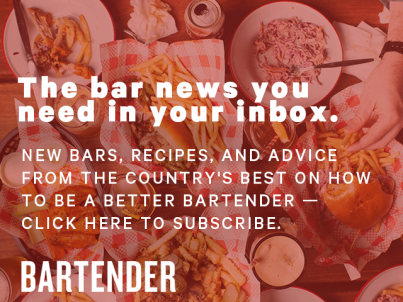 &nbsp
What are your hopes for 2021?
Besides hoping that everyone within the hospitality industry stays safe and healthy , from a Campari Academy standpoint, it would be incredible for us to be able to safely deliver our sessions in person to the bartenders of Australia, furthering our promise to connect, educate and inspire across all areas of the country with our programs.