Never did we imagine a time when brand ambassadors would be grounded and kept out of the bars they frequent. When coronavirus set the bar industry (and the world) on fire, brand ambassadors, like their bar industry brethren, had to come up with new ways to stay relevant. We all want to be here on the flipside of this, so how does that look? In our September issue, we asked nine of our industry's brand ambassadors to talk about how their lives have changed since coronavirus.
Next up in our interview series we have John Davidson, the advocacy and innovation manager for premium beverages for Stuart Alexander.
This year has thrown a massive curve ball at everyone in our industry, and the world; how have brand ambassadors maintained their relevance?
The best ambassadors can either hide a sales pitch very well or they genuinely care about their industry and our friends within it. In that space the team at MONIN have found some seriously organic work in helping the community adjust. Whether that is in trialling bottled serves with bullet proof product, helping them re-work their back bar into new lists, using some dusty old stock, or a myriad of other creative ideas this crazy group of people seem to come up with week in, week out.
In your role specifically, what do you miss the most about life before COVID?
I miss the opportunity to work with a wide group of people, and be in the same room whilst doing it. I miss catching up with the bartenders from around the country, but certainly what I think we all miss most is the carefree attitude that was present in the DNA of most Australia venues. Our "get it done" Aussie attitude has been heart-warming.
ADVERTISEMENT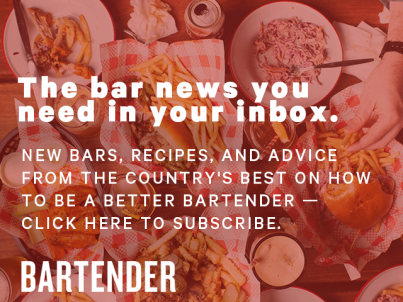 &nbsp
It has been said that this pandemic will change the hospitality industry forever. Do you agree with this or not? Explain.
It would be foolish to say that a pandemic of this magnitude would not alter the way we serve and be served for a long time going forward. I think we will see more conscientious choices in the bar, minimising waste, and using fewer ingredients to achieve wider variety.
What are your hopes for 2021?
Beyond a return to vibrancy, I hope to see reduced costs (and risks) in opening new venues, or even gaining and extending liquor licenses for existing venues. It would be amazing to see this time prove Australians can be trusted when ordering a takeaway spritz for the park or stay out safely until the sun comes up again.