Hendriks Cognac & Wine Bar – 5/29 Holtermann Street, Crows Nest
Even a pandemic couldn't stop the first Cognac-focussed small bar in Sydney's North Shore, Hendriks Cognac & Wine, opening in August. With more than 30 of the best Cognacs in the world, 24 cocktails including 14 Cognac-based and an international wine list of just over 100 bottles with 23 by the glass, this cosy drinking den is a haven for Cognac lovers.
Hendriks Cognac & Wine is the dream realised of co-owners Jakob Overduin and James Knight, who also own The Shed Agency, a creative advertising agency located in the same building as the bar. Both are very familiar with the local Crows Nest neighbourhood; Jakob has lived there for 40 years and it's where The Shed Agency has been located for the past eight years. It's this intimate understanding of the neighbourhood plus many years of frequenting, observing and enjoying other bars that's given them a solid insight into what the local community wants from a new small bar.
ADVERTISEMENT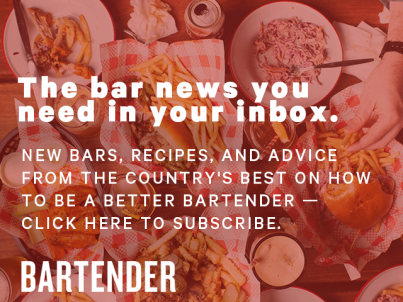 &nbsp
"We've really paid attention to what Crows Nest has and doesn't have and felt this was a great opportunity to develop a bar with a unique offering, as well as show locals and destination drinkers how approachable and versatile Cognac is. We've named it after my father, Hendrik, who was a local legend in Crows Nest and a mad fan of Cognac," said Jakob.
Highlights for Cognac lovers include the Frapin VIP XO Grande Champagne Cognac ($42 per nip), Hennessy XO ($32 per nip) and 1991 Frapin Millésime 20yo Premier Cru Grande Champagne ($38 per nip) on the list. If wine is your weakness, you're going to love Sundays at Hendriks. Be the first through the door to choose any bottle in the bar to be opened and poured by the glass for the rest of the day.
Plus, you can snack through the selection of 'littles' including mac n cheese mini croquettes, cheeseburger spring rolls, chilli con carne empanadinos, shiraz butter duck pâté as well as charcuterie.. For local workers after a quick but more substantial lunch, you'll be hard-pressed to choose between the selection of gourmet giant jaffles. Made from mammoth loaves of bread specially created for Hendriks by St. Malo Bakery, these 17cm2 toasties have taken months to perfect. Aside from the challenge of finding a baker to produce bread large enough, four bespoke machines were manufactured to accommodate the jumbo jaffles.
Bar Manager Edward Wright knows more about customer service than most; he spent a year in the coveted position as a footman (AKA personal butler) at the only hotel in the world to have a Royal Warrant, The Goring in London. He's personally served royalty and some of the world's most high-profile (and difficult) patrons so understands the importance of conviviality and creating a connection with every guest.