Story by Lorenzo Focarile, owner of Canberra's Lala Group of venues
– Molly, Highball Express, Amici, 88MPH & Bleachers Sports Bar
The city is commonly and unfairly labelled as the place where politicians go to ruin the lives of Australians. Most people have memories of Canberra as a primary schooler completing the obligatory school trip to Parliament House. For a long time, Canberra was a pretty drab place, but it's 2020 and things have changed a lot.
The bar scene has really blossomed in the last 10 years or so and the 'boring' capital is really flexing its creative muscles. Our hospitality group, Lala, is really proud to be a part of the growth of the industry punching well above our weight compared to our larger city counterparts – but we're not the only ones. For a glimpse of great bars this city has to offer, check out the websites and reviews of Molly, Highball Express, 88mph, Amici, Lazy Su, Bar Rochford, Rizla and Akiba to name a few.
The innovation that the local industry has seen in recent years certainly helped when COVID hit. A close-knit community, Canberra hospitality businesses supported each other as much as possible and shared many great ideas to help each other get through the pandemic.
A fun fact is Canberra is the only place in Australia that had prohibition (between 1911-1928) and 100 years on we were faced with prohibition again. Our group was faced with desperate times, so it was time for Desperate Measures.
ADVERTISEMENT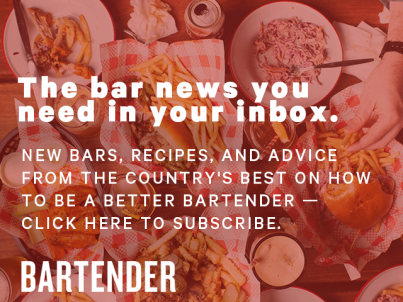 &nbsp
Known for its HUGE collection of whisky (seriously – last count was over 426 bottles) and incredible cocktails, Molly is a must-visit venue for anyone travelling to Canberra. In-venue whisky masterclasses were a roaring success pre-lockdown, so with customer connection and alternative revenue streams essential to surviving COVID our 1920s era speakeasy was headed to the 21st century. What was once a heaving prohibition bar was now a veritable film studio!
Desperate Measures is a virtual whisky tasting program that was launched in April with the first events selling out in a handful of days. Guests from Canberra (and across Australia) revelled in this new-found group of online whisky lovers and flocked back each week to take part in a new whisky tasting experience. They could chat, ask questions, compete in trivia, and enjoy some damn fine drams, all without leaving the comfort of their lounge room. For some first-time whisky drinkers, joining a room full of whisky aficionados could be a daunting experience but we found the virtual platform now provided privacy and comfort, opening the door to a whole new generation of potential whisky lovers.
Even with Molly now open for restricted trade, these online tasting sessions have not lost any steam. With the support of some of the best brands and ambassadors in the business, Molly is continuing to take guests on digital distillery trips, tasting some exceptional drams along the way.
In these uncertain times, could this be the future of whisky tastings?