Moving in a pandemic is no small feat but industry stalwart, Bartender magazine contributor and former Bartender of the Year Mr Dan Gregory is in the midst of accomplishing just that. He clued us in on the move, which is happening next Friday, as he and his young family (he and his partner have a two-year-old) say farewell to Hobart.
"I'm sad to be saying farewell to Evolve at MACq01 Hotel and ultimately Tasmania. I have spent the last three years living in one of the most amazing places on Earth and two years with an amazing team at Evolve. The family and I will be heading north to sunny Brisbane to start a new chapter and be closer to our baby girls grandparents," says Dan. "I'm very lucky to be jumping straight into a new role as GM for the Goodfellas Group. I'm very familiar with their bars as I was at Canvas when I won Bartender of the Year and Angostura before moving to Hobart. As well as Canvas I will be overseeing Electric Avenue, Mrs J Rabbits and the opening of a new space. I can't wait to bring a wealth of knowledge from my years of bartending, but also the business skills I've gained from MACq01 and Federal Group."
Dan Rodriguez, Owner of Goodfellas Group is excited to welcome Dan back. "It is amazing for us to have Dan back in our team, we worked so well together in the past it was a no brainer to get him back on board," he says. "We have a young team that is very excited to have him to learn off and amazing for me to have an asset like him to carry the venues into the future."
Stay tuned for more news from Dan and the Brisbane venues.
ADVERTISEMENT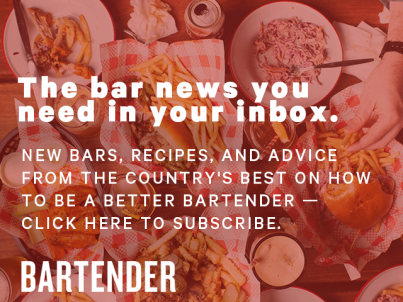 &nbsp