Story and images by Dan Gregory
As I write this, in the middle of this never-ending pandemic, I am very fortunate to be living in Hobart. This is a crazy time for hospitality the world over. Being on an island with a small population, separated from the mainland, Tasmanians have been somewhat able to go back to a normal life. Our borders have been closed for some time now and won't be open to travellers until at least December. So, for the past while we've only been serving locals and it's been amazing to see such support from our island community. The drink requests from my fellow Taswegians has surprised me so much, I didn't know what to expect given most of our past trade has been for travellers from abroad. But they know how to drink very well in the deep south, booze heavy and stirred down has been the call for at Evolve.
I found myself needing to dust off a book and dig deep to satisfy our spirited guests looking for more smooth sippers. The Savoy Cocktail Book had all the answers I needed and is a must for any bartender to have on their shelf. Describing Harry Craddock's 1930's writing as just another classic is an understatement, the immortal Gaz Regan is quoted as saying "Craddock's book is probably the most important cocktail book of the 20th century".
There are a tonne of reprints and updated versions out there, but if you're a cocktail enthusiast with money to burn you can pick up a first edition print which can fetch over $10,000. I can safely say I don't have a first print, the closest I've come was drooling over one at The Everleigh from Michael Madrusan's insane classic cocktail book collection.
ADVERTISEMENT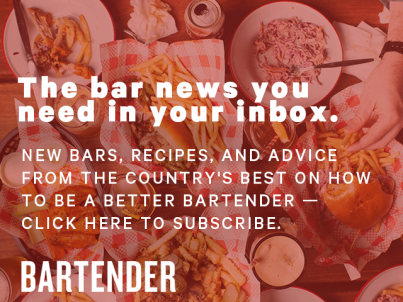 &nbsp
If you are lucky enough to have a first edition or a similar reprint, the first thing that will take your breath away is the eye-catching artwork from cover to cover. Once you can focus on the drinks you'll have a lot of spec reading ahead. Like most of the older cocktail books, you'll need to update the recipes to work for your guests. There are so many simple but amazing drinks to be had in this book and every time I open it I find something new to play with. If you flick to the back of the original you'll find several beautiful maps of famous European wine regions that are still very relevant today.
I'll be looking at two drinks that have served me well over the last few weeks and neither are seen too often in bars. First up is the Devil's Cocktail, an amazing stir down, not too boozy and with a very subtle acid sharpness. Ruby port works best, but white port had an interesting outcome as well. Second is the Ante Cocktail, and this one is for the booze hound at heart. It contains a vermouth called Hercules that has been lost in time, the fortified I have gone for after a bit of research is Punt e Mes which is a perfect fit for this classic.
Give this read a dust off and take the advice of Harry Craddock when drinking one of these gems "Quickly, while it's laughing at you".

Ante Cocktail 
60ml Calvados or Laird's Straight Apple Brandy Bottled in Bond
20ml Punt e Mes 
7.5ml Cointreau
1-2 dashes Angostura Aromatic Bitters 
Add all ingredients to a mixing glass and stir down very well with ice, strain into frozen coupette glass. 
Garnish with apple fan, spray with orange zest & discard.
Best served anytime and can say goes down easy with a soft pungent cheese


Devil's Cocktail
60ml Ruby Port (I used Frogmore Creek Ruby Pinot)
30ml dry vermouth 
½ teaspoon lemon juice (just a touch, no more)
Add all ingredients to a mixing glass and stir down with ice. 
Strain into Fortified/Sherry glass, spray with lemon zest and discard
Amazing as a heavier aperitif or food pairing option.