I've recently transitioned from a role as bar manager into venue management at Coretto's Dee Why and it has given me the opportunity to be more involved on floor and oversee how operations are run throughout the day and night, and it has been a great.
I now oversee bar operations, guest experience and FOH management which presents its own fair share of challenges. Overseeing operations overall has its challenges, maintaining the flow from the floor to the kitchen and bar because it's a never-ending cycle and if one breaks communication with the others, then you start to see things untangle. Every day becomes a challenge, because you never know what it has in store for you until you face it head on.
I've learnt the importance of taking a step back and overseeing operations more. Having trust within the team has played a huge role in making operations run smoothly. Communication is key. Informing staff on what's going on within the day/week on a daily basis. Trusting my own judgements is also important.
During COVID, the venue was doing takeaway. As soon as the restrictions were lifted, the restaurant could have people dine in. Straight away we received numerous numbers of bookings online and phone calls as well. It's good to see people venturing out. It's the Northern Beaches, who wouldn't want to venture out to enjoy some delicious food and cocktails, plus a view of the beach – you just can't beat that. We still have takeaway available which is great. So no one misses out on anything, if they can't make it to Corretto to dine in, we can bring Corretto to them.
ADVERTISEMENT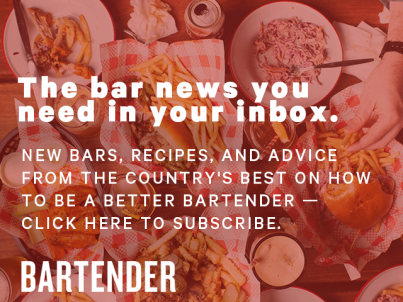 &nbsp
If you want to move into management set yourself a goal, be yourself and don't let the role change the character in who you are. Always strive for the best within yourself, the team and the venue. You may be a manager, but you ain't no hero; help is always there when needed.


Tua's Signature Cocktail:

Kawa Kawa Splash
45ml Jim Beam Double Black
15ml almond syrup
75ml clarified punch*
Top w/ Ccarbonated kawa kawa** (PET - 40PSI Charge)

*Clarified Punch
150ml cacao butter infused sweet vermouth
100ml pineapple juice
100ml grapefruit juice
200ml kawa kawa tea syrup
150ml coconut milk

**Carbonated Kawa kawa water
50g kawa kawa tea (brewed)  & 250ml water
100ml Supasawa
5ml hopped grapefruit bitters

Serve in a highball glass and garnish with a violet.