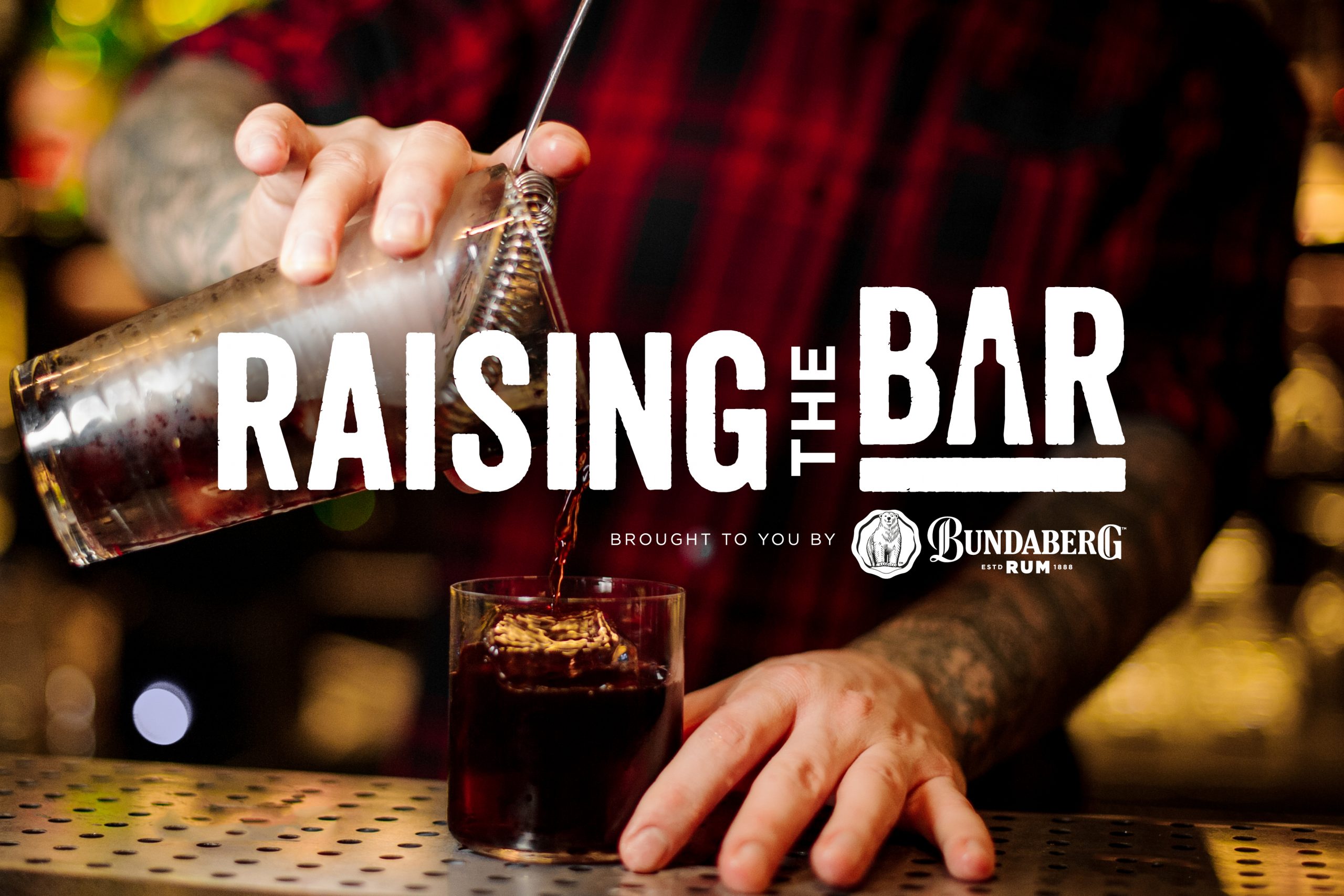 Applications open for support through Bundaberg Rum's Raising the Bar
• Licensed venues across Australia can now submit applications for support through Bundaberg Rum's 'Raising the Bar' here
• The fund will support the on-going recovery of our bars, pubs, and clubs as they adapt to changing trading restrictions in response to the COVID-19 pandemic
• The application process outlines options to apply for immediate, medium, and/or long-term support
Any licensed venue in Australia can now apply for COVID-19 recovery support through iconic Queensland brand Bundaberg Rum's $11.5 million Raising the Bar fund.
Whether a venue is currently allowed to serve customers on-site; is only operating as a takeaway business; or is temporarily closed due to lockdown restrictions; the fund aims to support the recovery and rebuilding efforts of Australia's hospitality industry through the supply of equipment and services to approved applicants.
Types of support may include:
• essential safety equipment such as hand sanitiser and dispensers, PPE, and thermal scanners
• mobile bars, tables, umbrellas, and take-away/disposable containers
• consumer confidence-building through PR and media amplification
The application process outlines options to apply for immediate, medium, and/or long-term support. Immediate support will provide essential safety equipment as part of the 'Bear Cares Safety' package. Medium-term support will promote safe outdoor socialising through the 'Bundy Bear Garden' package. These packages will help venues host safe on-premise experiences for their patrons both indoors and outdoors. Long-term support through the 'Bearspoke' package will provide tailored solutions for selected venues to promote safe on-premise experiences including safe live sport viewing.
Venues can also apply for PR and media support to help promote their venue to patrons, increase footfall in line with capacity limits, and increase consumer confidence in their COVIDsafe practices.
Angus McPherson, Managing Director at Bundaberg Rum's parent company Diageo Australia said: 'Even in states where some restrictions have eased and venues have been able to reopen, there will be an ongoing financial burden on many venues that must now regularly purchase safety equipment and supplies such as hand sanitiser and PPE.
'Combined with the financial hit they've already taken following widespread lockdowns and severely restricted trading, Raising the Bar is about Bundaberg Rum helping our neighbourhood 'local' prepare for and get back to sustainable trading in this new environment so they can again be places for family and friends to come together and connect socially and safely.
'We want to help as many Australian bars, pubs and clubs as we can, so I encourage venues to head to the website and submit an application for Raising the Bar support.'
While Raising the Bar is a Bundaberg Rum initiative, you don't need to be an existing Bundaberg Rum (or its parent company Diageo) customer or stockist to apply for funding.
For the first time, Raising the Bar also makes freely available to any venue a suite of free tools, templates and resources on the Diageo Bar Academy site to help venues operate safely, create memorable experiences for their guests, and look out for their employees.
You can find further information on Raising the Bar and the application process on the submission page .
Applications are now open for all options and support will be awarded now through to end June 2022 or until support funding is exhausted.
The devastating impact of COVID-19 on the hospitality sector has been widespread. 'Raising the Bar' will directly support jobs, recovery, and innovation in the Australian hospitality industry. Pre-COVID-19 Australian pubs, bars and clubs employed more than 500,000 Australians and contributed $17.2 billion in revenue.