The Speakeasy Group have joined forces with two of their staff to support them opening their own venue. So watch out as Perryn Collier and Alex Boon are set to open the doors to Pearl Diver Cocktails & Oysters come 2021.
The Speakeasy Group's Pathway to Partnership Program launched September 2019 after the innovative and entrepreneurial program was announced in early June the same year. Eight participants from a talented pool of hospitality professionals were selected to take part in the year-long mentorship program before submitting their final proposals for review by Speakeasy Directors Greg Sanderson and Sven Almenning.
The successful proposal enables the participants to open their very own venue with the support, mentoring and financial backing of The Speakeasy Group alongside Almenning and Sanderson.
"The program itself was a joy to run and it was incredible to see both the passion that our teams have for hospitality as well as their determination to really give this opportunity a go," said Sanderson of the 2019 program.
"We received a number of great proposals at the conclusion of the program," says Almenning. "We'd love to see if we can bring more than one of these to life in the coming year. This isn't a winner takes all scenario, but an investment into our team and the longevity of our business. If the conditions are right, we may see more than one of these concepts brought to life in the coming 12-18 months."
ADVERTISEMENT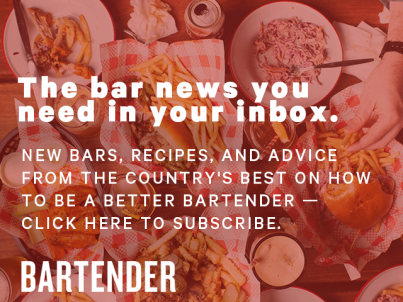 &nbsp
The 2019/2020 winning concept Pearl Diver Cocktails & Oysters is slated for opening in the first 6-8 months of 2021 and is the brainchild of Speakeasy Group legends Alex Boon and Pez Collier.
"For both myself and Pez, the Pathway to Partnership program was such an amazing opportunity to gain valuable insight into what it takes to open and successfully run our own venue from some of the best operators in the industry," says Boon.
"We acted like sponges, soaking in as much information as possible and adapting our concept as the program went along. To say we are stoked that we now have the opportunity to bring our concept to life is an understatement and I speak on behalf of everyone involved when I say we plan on delivering something incredibly special to the Melbourne hospitality scene."
Collier said the program had offered the pair "a once in a lifetime opportunity, for which we are both incredibly thankful."
"Around the hospitality industry we see so many creative, passionate and driven professionals on the cusp of taking that next step into venue ownership. For many this step is hard due to challenges in terms of guidance and capital."
"The P2P program gave us incredible insight into what it takes to not only open a venue but to develop a cohesive brand identity. Guided by Sven, Greg and the Speakeasy family through integral venue elements such as concept development, lease agreements, HR, branding and forecasted financials we were offered the opportunity to learn and develop the skills and systems to help us navigate the transition from staff to owner. What drew us to the program was the truly collaborative approach which is evident in the 50/50 ownership split and shows the belief and passion Sven and Greg have in helping us realise our dream and bring this venue to life."
For more insight and insider knowledge on the opening of Pearl Diver Cocktails & Oysters, follow Boon and Collier's journey from concept to construction and opening at Facebook.com/pearldiver. For more on The Speakeasy Groups Pathway to Partnership Program click here.
About the Speakeasy Group Pathway to Partnership Program
The Speakeasy Group Pathway to Partnership program is an internal initiative where staff members who want to own and operate their own venue are invited to participate in a nine-month intensive course on how to open and manage their own venues and business.
Throughout the process participants learn directly from both Group owners and key managers about the various stages that go into opening a new venue as well as the many different aspects and responsibilities of being a business owner.
The program concludes with the submission of their own business plan and proposal for a new venture with one concept being chosen for realisation. The chosen concepts ownership is split 50/50 between the successful applicants and the Speakeasy Group. The Speakeasy Group contributes 90% of the start-up costs up to $250,000 with the winners having to finance the remaining 10%.
This year's program was delayed but not derailed by Covid-19. The group plans to launch the 2021 program early in the new year to a new group of hungry and motivated hospitality professionals, offering these young entrepreneurs the opportunity to fulfil their dreams of opening their own venue.
Applications are open to non-Speakeasy Group staff, however does stipulate that successful applicants join the group as a team member for the duration of the program, eventually performing a management or shadow management role prior to the conclusion of the program.
About the Speakeasy Group
The Speakeasy group is a multi-award-winning boutique bar and restaurant group with eight venues across Sydney and Melbourne including Eau de Vie (Syd & Mlb), Mjølner (Syd & Mlb), Nick & Nora's (Syd & Mlb), Boilermaker House (mlb) and Kiss Kiss Bang Bang (Syd).
About Pez Collier
A long hospitality career spanning 13 years has seen Pez gaining experience and exposure to many facets within the hospitality industry. Exposure to amazing chefs, sommeliers and front of house professionals early in his career shaped Pez's thoughts and ideologies about, not only food and drink, but hospitality and venues in general. Success in competitive bartending broadened Pez's horizons by allowing him the possibility to travel nationally and internationally to compete and experience different hospitality cultures and venues. It was during this time that Pez's desire to own his own hospitality businesses was cemented. He then dedicated years to learning the ins and outs of hospitality management and ownership, and his involvement in over 13 venue openings, allowed him to gain insight and experience. Pez now feels he has the practical and theoretical knowledge to take the next step on his hospitality journey by becoming involved in ownership and acting as a mentor for the next generations
About Alex Boon
With a career spanning over a decade, an insatiable work ethic and depth of technical ability, Alex rose quickly through the bartending community by working in and growing a regular and dedicated clientele in notable establishments. Alex began achieving acclaim in competitions, being recognised for his signature presentation style and creative and innovative drinks. Sensing more opportunity on the horizon, Alex moved to Melbourne and it is here where he partnered up with the illustrious Speakeasy Group and became the Australian champion for Diageo's World Class competition. Alex is currently the Head of Mixology for the group but his dream has always been to own his own venue and let his passion, creativity and drive push his venues to the top of their field. Alex's approach to drinks and food, his creativity and his ability to see things outside of the box are what has placed him in the top tier of bartenders in Australia.