There's been a lot of news from the Maybe Sammy & Frank teams in the past couple of months and it's not over. Today they announced the launch of Sammy Junior a brand new espresso bar bar day and cocktail bar by night. The sibling of Maybe Sammy and Maybe Frank, this new venue will open on the ground level of 66 King Street in the Sydney CBD from February 2021.
The espresso coffee bar will be the highlight of the morning trade, offering a bespoke Sammy coffee blend crafted by coffee connoisseur Martin Hudak (2017 World Coffee in Good Spirits Champion and Mr Black Ambassador) alongside a short selection of classic breakfast bites from consultant chef Rob Lechowicz (Blackwood Pantry).
Rob's lunch menu of sandwiches and salads will cater to those on-the-go although the 50+ seats can accommodate those after a break from their desks.
ADVERTISEMENT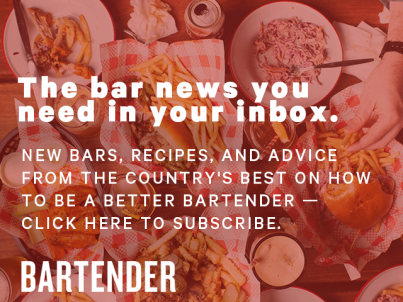 &nbsp
In the afternoon, Sammy Junior will transform into a cosy cocktail destination. The focus will be mini cocktails which will be on tap alongside a beer and a few wines. With sister venue Maybe Sammy ranking #11 in the 2020 The World's 50 Best Bars list plus scooping Best Bar in Australasia for the second year in a row, you can expect great things from Sammy Junior's mini cocktail list. The cheeky small doses of cocktails will be best enjoyed alongside an afternoon business meeting or as an after-work tipple but don't expect to settle in for the night. Sammy Junior will shut from about 6pm so head down to Maybe Sammy in The Rocks to continue the evening.
Architect George Livissianis (Chin Chin Sydney, The Apollo, Cho Cho San, The Dolphin Hotel) will bring to life the interiors and expect some visual similarities to Maybe Sammy.
Sammy Junior is co-owned by Maybe Frank founders Vince Lombardo and Stefano Catino as well as Maybe Sammy's Andrea Gualdi, with Martin Hudak also part of the core team.