GUM – 173 Johnston Street, Collingwood
GUM is a brand new 'tiny pub' on Collingwood's main drag on Johnston Street, serving up ice cold draught beer, hot pies and nostalgic 1970s style cocktails in a swish 70s themed small bar environment.
Owners and best mates Chris Wright and Jonathan Reisacher say it's bar-meets-Aussie pub. "We're trying to make the place feel like a mix between a wine bar and a pub, but all the while being somewhere people can party into the night", says Wright.
The food offering is, you guessed it, true blue with pies, sausage rolls and vanilla slice on offer, see menu here. The pies are from Footscray's 'Pie Thief' and available for dine-in or on the go plus take-home packs. House favourites include the 'Big Mac Pie', the 'Vegan Spaghetti Bolognese Pie' and the rightly named 'Snot Block'.
ADVERTISEMENT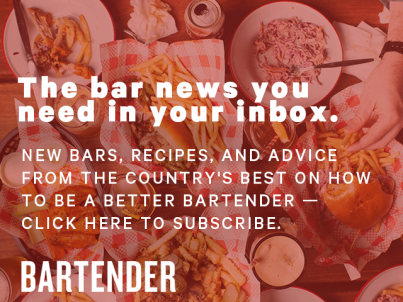 &nbsp
The drinks list is varied and delicious with plenty of classic and craft beer cans available as well as reds, whites, cocktails and cocktail jugs. Cocktail favourites include 'The Banana Cream Daiquiri' (because, 70s!), 'The Grapple Cocktail' (an apple and green bubble tea concoction) and 'The Aperoyal' (everyone's favourite Spritz on steroids to share with mates).
There are local DJs playing from Thursdays – Saturdays and plenty planned for the summer ahead including Sunday BBQs, Trivia and Games Nights.
This is the duo's first hospitality venture together with both having been involved in
the music industry. Chris owns recording studio and record label Sunset Pig above
Gum and Jono plays in the band 'Department' who are signed to the label.
"We've visited countless bars during our time as touring musicians, so we reckon we know what makes a good place to drink", says Reisacher.
The fit-out for GUM was completed by local interior expert Bianca Sciuto who worked within the creative guidelines of Aussie nostalgia to bring the 70s rock chic to life.