As told to Amy Spanton
Photography by Christopher Pearce
I've been in the hospitality industry for about 7 years. I started off at the casino and then moved over to a bar in Newtown. I did about six or seven months there and then went to Crows Nest and worked at the Foxtrot. The manager James Zollo was fantastic. I then had a brief stint at Bistecca and remembered why I preferred bars not restaurants. I really enjoy the interaction of bar service so I asked Bryce [McDonough] about a position and he said yes.
I'm only 25 but I got started in hospo while I was at uni. I'm still at uni studying a Bachelor of Arts. I'm not 100 per cent sure that I"ll stay in hospo. I'm only 25 years of age…
I love the bar industry. Honestly I've just gotten to meet some really fantastic people and everyone I've worked with have been phenomenal. I met a lot of people that are now a big part of my life from a variety of different backgrounds. I love that.
ADVERTISEMENT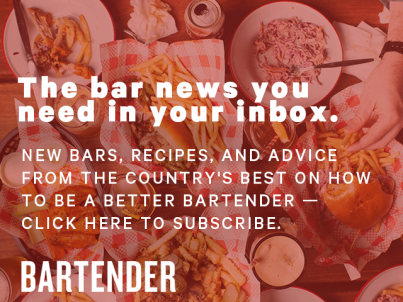 &nbsp
The thing that bugs me about hospo is poor operators taking advantage with wage rorts and mistreatment of staff. I've worked somewhere where I've seen this and there was a massive staff turnover. One of my good friends was treated quite poorly. A huge part of this industry is making great friends and being good to people so this kind of behaviour rubs me the wrong way.
2020 was tough and impacted me in lots of ways. I'd just come back from overseas when everything shut down and there was a fair amount of financial stress. Bryce and Chau really helped out. Personally I had a lot of emotional stress dealing with family members who are immunocompromised and I didn't see my girlfriend for two and a half months during that first lockdown. It was just one of those things that was really difficult. I was simultaneously really fortunate – thanks to great bosses and I'm a citizen so I was entitled to financial help – so many of my friends didn't have that option.
In the next 12 months I want to work more on my spirits knowledge. I want to improve my brandies and American whiskies. I've been given the job to help improve the beer list at Burrow. I'm thinking crafty but not too crazy – mostly local stuff. There will be something that everyone can enjoy.
Right now I'm drinking That Boutique-y Whisky Company Port Charlotte 13 Year Old… I don't really drink one thing. I bounce around a lot which is great with over 700 different bottles at the bar.
There are lots of people in this industry that I admire, or have taught me a great deal. James Zollo the venue manager at the Foxtrot in Crows Nest taught me the hospitality part of hospitality – a lot about technique and tasting. Bryce and Chau are awesome, obviously. Tom Bulmer always has something insightful and helpful to share and I always feel like I learn around him. Also, VM at Burrow, Lou Deck – his knowledge of classics is encyclopaedic.
If I could have a drink with anyone (alive or dead) it would be either beers with
Bob Hawke or just kind catch up with my mates who I haven't seen in a long time –
it would also be beers.