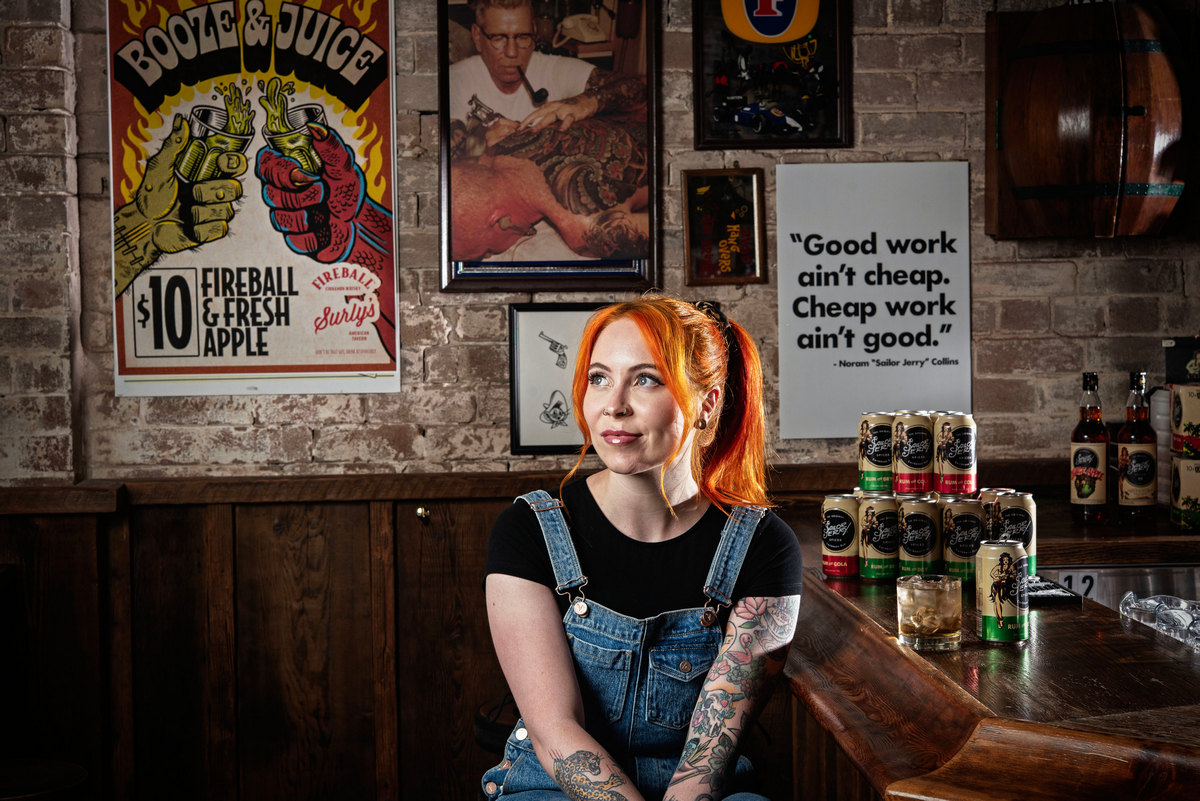 Story by Lucille Rose-Hopkins, as featured in the January issue of Australian Bartender magazine. Photo: Christopher Pearce
As we approach the 110th birthday of the Sailor Jerry himself, we take a deep dive into the man behind the name, and the legacy of his "all in" lifestyle.
Born 1911 in Reno, Nevada, it was clear from a young age Norman Collins was destined to walk the path less-travelled. Adopting the nickname "Jerry" from his father (apparently he had a resemblance to the family pet donkey of the same name), Collins would leave home in his early teens to explore the great unknown. Stowing away on trains and hitching rides with strangers, Collins had a strong desire to see everything the world around him had to offer. It was the 1920s, and an emerging counterculture bursting with tattoos, loud music, and big personalities was beginning to form throughout the United States. It was during this time he met like-minded people, and fell into the world of tattooing. Finding himself in Chicago, Collins began working under tattoo legend Gib "Tatts" Thomas, where he learnt how to use tattoo machines.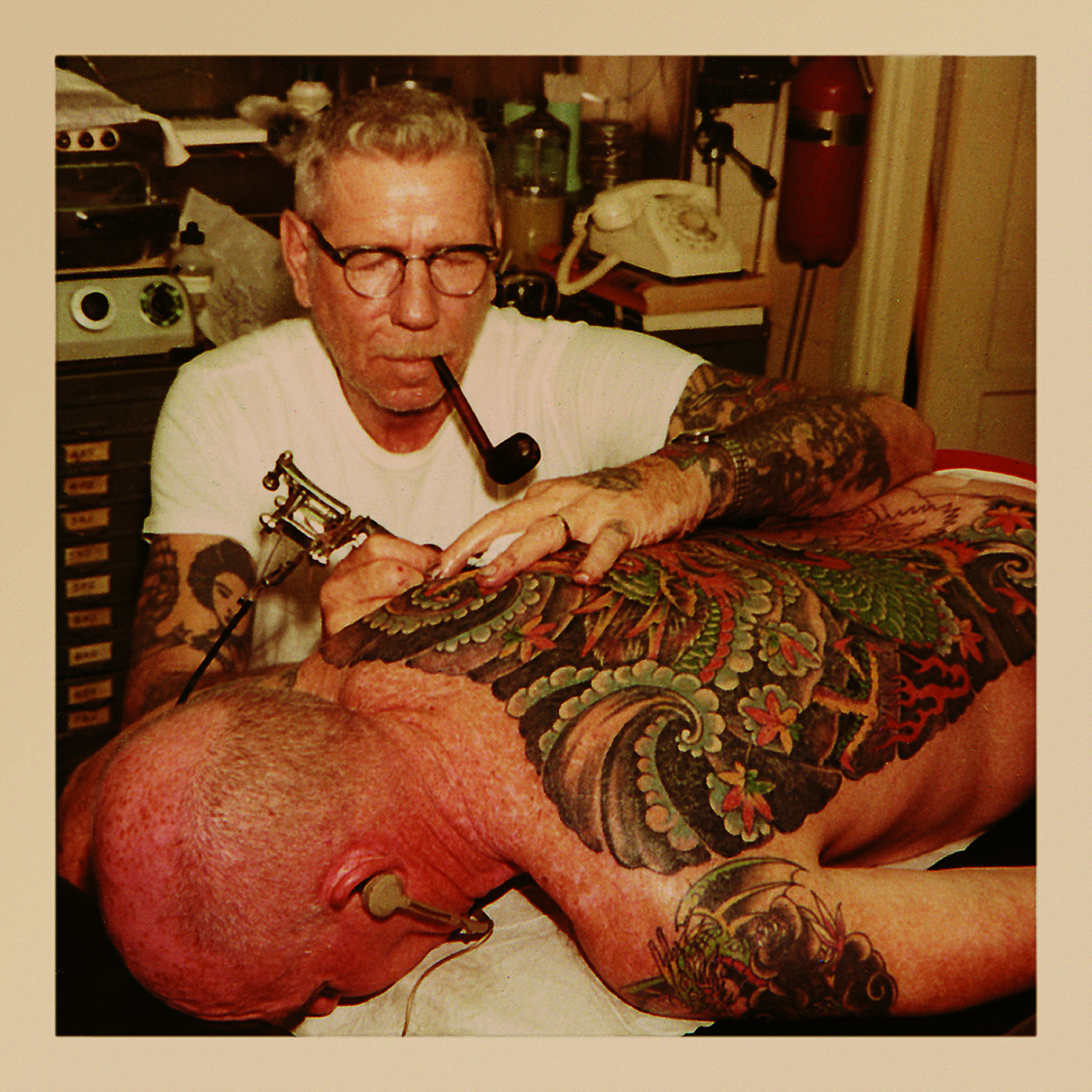 It wouldn't be long, however, until Collins found himself restless with wanderlust once more, and with a keen interest in boats and the ocean, enlisted himself in the US Navy in the 1930s. Tattoo culture became really popular in the Navy during World War Two. Strict routines and firm rules led sailors to find new and creative ways to express their individuality. During down time, sailors would often tattoo themselves and their friends, and Collins began to really develop his unique tattooing style hidden away in the sleeping quarters of Navy ships.
During his service, Collins fell in love with Honolulu, Hawaii. This was in the years leading up to the bombing of Pearl Harbor, when Honolulu was really starting to become an energetic hub of party, fun, and mischief for US sailors. It's no surprise that after his enlistment, this is where Collins decided it was time to settle down and open a tattoo studio, right on the infamous Hotel Street. This is where Sailor Jerry was born – combining Collins' family nickname with an ode to his time in the Navy.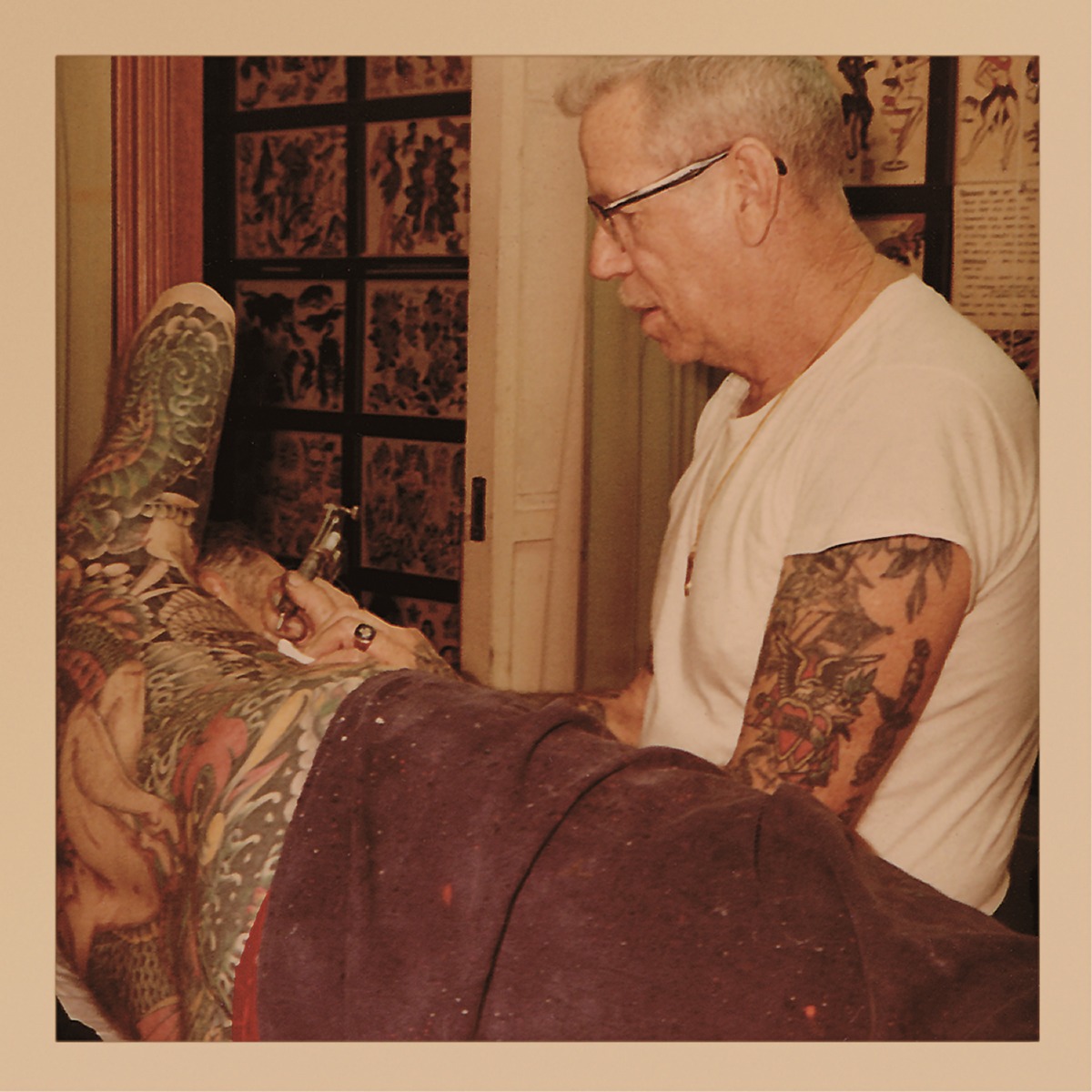 With time, Collins truly became known as the Godfather of American Traditional tattoo. Combining his love for Hawaii (look no further than the iconic Sailor Jerry Hula Girl), with his passion for hard work and creativity, he is credited with being the first ever tattoo artist to figure out how to use certain colour pigments in tattoos, such as blue and purple. He is also believed to be the first Westerner to learn from traditional Japanese tattoo artists (known as Horis), and his artwork and style has become a clear fusion of everything he experienced and learnt in his life.
Personally, I think the most remarkable thing about Collins was his passion for living the "all in" lifestyle. He wanted to be the best, and was always pushing himself to strive further and make the most out of life. He never stopped learning, and went on to become a qualified electrician, a talkback radio host, a musician in a jazz band, and even a tour boat operator around Hawaii. In 1973, after suffering a massive heart attack whilst riding his Harley, Collins drove himself home where he passed away in his bed. His tattoo studio would be passed on to his employees Mike Malone, and fashion designer Ed Hardy.
In 1999, fans of Sailor Jerry created a small clothing label out of a shed in Philadelphia to honour his legacy, where they began printing his flash art onto shirts and jackets. This store became a place for bands like Queen of the Stone Age to pick up funky, unique shirts on the way to gigs. In 2001, Sailor Jerry spiced rum was born. With notes of cinnamon and vanilla creating a flavour bold and smooth as hell, Sailor Jerry Rum mirrors the high energy, full force lifestyle of Norman Collins and his legacy.
As the Sailor Jerry ambassador for Australia, I find great importance in highlighting and honouring all the eclectic bits and pieces that made this man, and the brands that have since followed, who they are today – tattoos, musicians, artists, and creatives from all walks of life. For me, nothing is more Sailor Jerry than getting out to a live gig and supporting local artists… with a rum in hand, of course.
If there's one thing we can take from Sailor Jerry on the eve of his 110th birthday, it's to seize the moment and live life to the fullest.
Be all in.