Submissions are now open for the 2021 Drink Easy Awards, and close on Friday, April 30, 2021.
The judging will take place from Wednesday, May 12 to Friday, May 14 in Adelaide, with the venue to be revealed VERY soon. The awards party will be held in July.
Created by food and drink identities Duncan Welgemoed (Africola), Mike Bennie (P+V Merchants) and Tamrah Petruzzelli (Super Assembly), the national awards show is ready to shake things up again and simply reward excellence in beverage creation.
"We're particularly interested in tapping into those boutique drink labels by expanding our audiences through capturing those bartenders and operators who operate their own labels, " say the awards organishers.
ADVERTISEMENT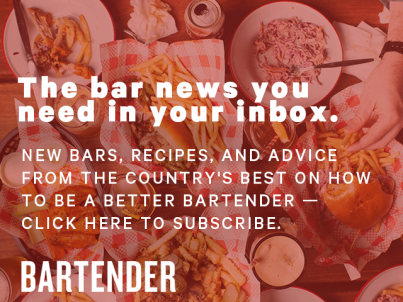 &nbsp
About the Drink Easy Awards:
The Drinks Easy Awards simply reward the best of the best. The aim of Drink Easy is to set a new benchmark in Australian drinks.
The 2019 inaugural season saw a wild ale from NSW, Wildflower's St Phoebe, crowned Australia's best drink over a Victorian skin contact pinot gris from Oakridge Wines and a Tasmanian brandy from Sullivans Cove.
The awards give consumers, bartenders and operators a relevant and accessible collection of results in lists – no more medals, and no scores. Drink Easy's lists represent 'best ofs' in various categories, elevating collections of drinks that represent not only the notion of 'high quality', but the development and creativity found within their community.
Submissions are now open for the 2021 awards and includes a brand-new category: Alternative Drinks, which includes beverages such as hard seltzer, alcoholic kombucha and sake.
SUBMISSIONS OPEN: Now
SUBMISSIONS CLOSE: Friday, April 30, 2021
JUDGING: Wednesday, May 12, 2021 to Friday, May 14, 2021
AWARDS PARTY: July 2021
Drink Easy Awards
@drinkeasyawards