After 5 incredible years in De Mestre Place, on the 20th March the last service will run for Burrow Bar in it's original space. "Our doors opened just as the NSW lock out laws came into effect, and our lease ended just before covid hit. It's been a rollercoaster of a time, but I am very proud of the venue we built and grew… " says co-owner Bryce McDonough.
New landlord, Merivale plan to turn the space into a lovely bar "…and we honestly can't wait to see how they evolve the space. The more things to entice diners and libation seekers into the city, the better…"
"It's been a huge 14 months…" says co-owner Chau Tran. "Never in my wildest dreams would we have thought we could accomplish so much. To be able to throw a farewell party and a welcome home party is very exciting." Burrow Bar moves into a bigger space on Barrack St in April, welcoming a separate street level restaurant that will see bright talent from ex Quay and Rockpool.
ADVERTISEMENT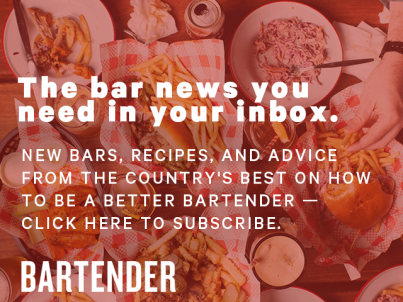 &nbsp
What to expect at the new address on Barrack street? The drinks will be "Technically and creatively harder" but expect the same hospitality, hidden away vibes. No doubt Tom Bulmer will appear and light a pineapple or ten on fire.
"We want to thank everyone who has made it a pleasure and a privilege to shake and stir for a living" says Chau.
For more information, follow their Facebook and Instagram @burrow_bar for updates.