Background about how you got into the hospitality industry? 
I started off with an electrical apprenticeship but soon found that it wasn't for me. I then moved into working in a drive thru and learning about spirits and their history. After this I got my first bar job at a new restaurant which made me fall in love with cocktails and hospitality. From there I was able to secure a bar job at Rockpool Perth which allowed me to gain a better understanding for the finer side of bartending and hospitality. I was able to work with some of the countries best at the time.
How you started at The Barber Shop?
I started at The Barber Shop when David Nyugen-Luu became the bar manager and asked if I wanted to pack up and move to Sydney to work there with him. This sounded like a great opportunity so I packed up my car put it on a train and flew myself over here and have stayed here since 2015, becoming the bar manager in 2018.
Is Gin your fave spirit? What do you love about it?
It's versatility. From gin and tonics to martinis to lighter spritzers to deeper negronis. It's ability to shine in any style is why I love it.
The gin market is full to overflowing right now?
I don't think there are to many gins on the market at the moment I love seeing so many different interpretations on gins and sloe gins. At the moment I'm really enjoying the newly released 78 degrees Better gin, my go to gin for a classic gimlet and I'm also into the classic West Winds Sabre. Clean, easy drinking gin perfect for a G&T.
ADVERTISEMENT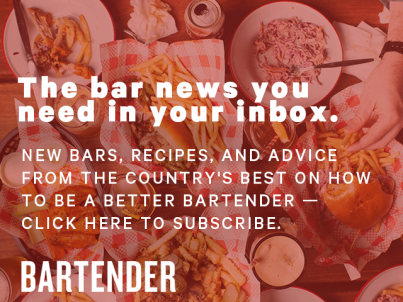 &nbsp
What has the experience been like working for them? 
Working for the Barber shop has been an unreal experience. I have been able to do things here that I never thought possible. Being able to work and learn from some of the industry's best has allowed me to want to become the best I can be.
What are some of the things you love about hospo? 
The community. The fact that they are always willing to help out whenever needed. Offering advice or just a helping hand. Makes it feel more like a family.
How has the COVID experience changed your work life?
It has shown me that I am able to take it easy and not be work focused all the time. After getting married at the beginning of Covid last year I was able to focus more of my time to my wife. And now as we are expecting our first child in March it has also reminded me how much I love sleep! Haha.
What are some of the things you don't like about the hospitality industry?
I feel like everything is relying a bit too heavily on social media and making sure you have big presence on the different platforms. It feels like if you're not posting than you're not being recognised but this just might be me not being up with the times haha.
When restrictions are lifted, what do you want to do?
Travel back to Perth to see my sister, brother in law, niece and my new nephew who I haven't been able to meet yet. Hopefully by then my parents will be able to come back from living in Kansas City and meet their grandchildren.
Where do you see yourself in five years?
I would like to make a move to working with brands or make my way into distilling or brewing. Always enjoy pushing myself to learn to skills.
If you could have a drink with someone (alive or dead) who would it be and what would you be drinking? 
Being a massive true crime fan I would love to have a drink with the host of my favourite true crime podcast "the Last Podcast on the Left". Id love to have a beer with them and pick their brains about all things true crime.

Killer Bees
50ml Bee pollen infused Bombay Sapphire 
10ml Suze
20ml chamomile syrup 
20ml fresh lemon juice
2 dashes Angostura Bitters
1 dash Absinthe 
Shake, double strain, coupette, lemon twist

Simon Says 
50ml Bols Genever
10ml St Germain 
20ml house made kiwifruit orgeat 
15ml lime juice 
2 dashes orange bitters 
Shake, double strain over Bare Bones ice 
Garnish with black sesame seeds