We meet Luke De Bono, the smiling face behind all those videos you see from The Wild Rover insta feed.
Photography by Christopher Pearce
My hospitality industry path started right out of high school. I continued to study Hospitality in TAFE after School and I had to get work experience and in my second week of it one of my guests offered me an actual paid job in one of the venues he was opening up.
I started out with this group working at Grandma's first. Then I moved over here from "Grandma's Bar" to grow and expand my skills.
ADVERTISEMENT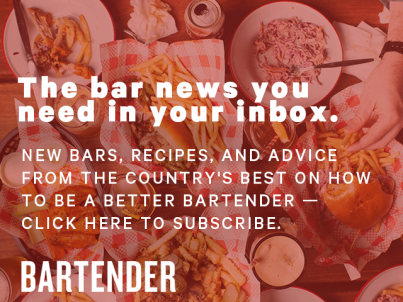 &nbsp
When it comes to drinking; I'm Drinking all kinds of Whisk(e)y neat
I love the hospitality industry. I love just being my cheeky self with complete strangers every night and the challenge to get out of my comfort zone and do things like this interview!
COVID-19 definitely impacted my work life. It was the holiday that I never asked for so I could do random DIY jobs around the house but then once we reopened the challenge of keeping up with all the restrictions that constantly changed added extra stress as we are trying to keep everyone safe while still making sure they have a good time!
The hospitality industry can be hard. Especially the hours. Being on completely different hours to your family and loved ones is probably the toughest thing.
I can't wait until all the restrictions are lifted. I'm going to go to a concert and get into the middle of that mosh pit.
In terms of places overseas that I want to go. No particular bar comes to mind but I would like to visit more Distillery's overseas such as The Balvenie Distillery Or The GlenDronach Distillery.
My industry mentor would have to be my General Manager and best friend Luis Emmanuel Moral. For the past four years has pushed me to grow and be my best always.
In five years time I would love to be a General Manager of a venue.
If I could have a drink with anyone (alive or dead) I would have a Whiskey and Beer with Dave Grohl (for the living) and for the dead I would have a Negroni with Johnny Cash.

Signature Drink: 
Down the Barrel
45ml Jameson Black Barrel
10ml Aperol
20ml lemon juice
15ml plum puree
2 dashes of orange bitters