LOC Bottle Bar – 6 Hindmarsh Square, Adelaide @locbottlebar
It's not often we cover bottleshops here but this place is not just a bottle-o. It's a bottle bar. Opening back in November 2020, LOC Bottle Bar is a little city sanctuary that is Adelaide's go-to destination for delicious natural and minimal intervention wine.
Located on Hindmarsh Square, this is is the bricks and mortar spin-off of online wine store LOC Bottle Shop and is where owner Olivia Moore serves some of her favourite lo-fi wine from Australia and Europe alongside snacks from chef Maria Delengas (Bloom, ex-Nido).
Olivia briefed interior designer Claire Markwick Smith (Kipfler) on the small wine bar's fit out – 'kinda like a bottle shop but a bar instead'. This means that LOC features a no-service bar that invites guests to admire the huge range of wine that lines the shelves of the back walls, creating a unique display and welcoming space.
ADVERTISEMENT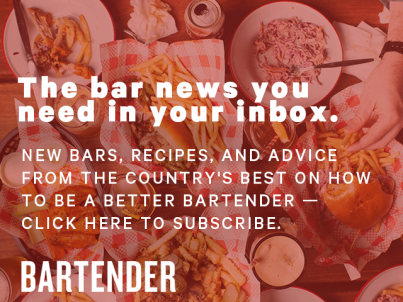 &nbsp
LOC, which stands for 'left of centre', features a curated list of more than 170 natural, minimal intervention and lo-fi wines that people can enjoy with snacks from Maria in the small space or outside.
The summer menu includes olives, pickles, smokey seeds, cured meat, hard cheese and lavosh with the menu soon to include tarama on rye bread, sardines and tomato- and salt-cured swordfish. All snacks are under $10 and are served on crockery made by Thebarton-based The Little Potter.
For the fit-out, Olivia and Claire stripped the space back to its basics to expose the green concrete floor and textured walls. The build was completed by Kipfler's Craige Andrae and Damien Stevens. All the furniture is from Australian makers and suppliers, including the oak bench seating by Nicholas Fuller lining one wall, and an electric blue communal bar table and electric blue stools by Melbourne furniture designers, Steelotto.
LOC's underlying ethos of supporting local creatives continues through the bar with an iconic bright orange lamp from West Croydon store Soda while the bar's walls are lined with artwork curated by Teresa Busuttil (Samstag) and, at the moment, features lino prints by local artist Loique Allain and work by local photographer Emmaline Zanelli.