Tickets for Australian Cocktail Month are now on sale!
Penny Sippe, a familiar face in Australia's bar industry, has spent the pandemic plugging away at an inspiring new initiative that kicks off in a little over four weeks. Prepare to immerse yourself in a celebration of cocktails from 1 – 31 May with the launch of Australian Cocktail Month. Held across Brisbane, Sydney, Melbourne and Adelaide, Australian Cocktail Month will partner with some of the best local and international alcohol brands to champion the country's bar industry.
The $20 ticket for punters, which is available online HERE, allows guests access to a special menu of cocktails created exclusively for the month. The menu will be available at participating venues, with cocktails priced at $14, and non-alcoholic options at $10.
International and Australian brands have endorsed the inaugural Australian Cocktail Month. This outstanding support allows for 80 different products (like Never Never Gins Mr Black, Hendrick's, Patron, Sailor Jerry and Adelaide Hills Distillery, among others) to be on offer for bartenders to create their cocktails for the month.
72 bars across the four cities have been hand-picked to take part in this exciting inaugural event. Dead Ringer, Jangling Jacks, The Lobo and The Duke of Clarence are some of the bars participating in Sydney.  Included in the 18 venues taking part in Melbourne are Black Pearl, Lover, Nick & Nora's and The Everleigh, while Maybe Mae, Hains & Co, Memphis Slim's and Alfred's Bar amongst others will be welcoming guests in Adelaide. Brisbane bars offering the Australian Cocktail Month menu will include The Gresham, Savile Row, Death and Taxes and Blackbird. A full list of participating bars can be seen below.
ADVERTISEMENT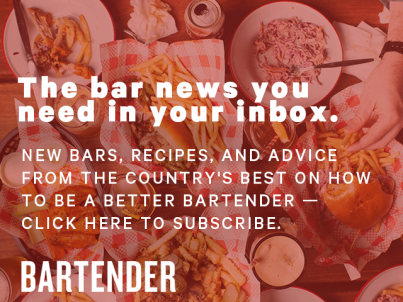 &nbsp
"I am excited to launch Australian Cocktail Month and give consumers the chance to try amazing cocktails created by some of the country's best bars. I'm also proud to provide assistance to the industry as they rebuild following the pandemic," said Sippe.
The Australian Cocktail Month concept has been enthusiastically received by bartenders and bars across the country. "Now more than ever, our industry needs a diverse platform that drives consumers back into the bars that have supported brands, hosted our patrons and created spaces and memories," says Tash Conte, owner of the award-winning Black Pearl in Melbourne. "This platform is what we need now to mend and move forward."
A ticket to Australian Cocktail Month can be used at any participating venue throughout May, and is available for purchase now HERE. Follow Australian Cocktail Month on Facebook and Instagram (@australian_cocktail_month) and sign up to the event's newsletter on www.australiancocktailmonth.com.au to watch as Australian Cocktail Month comes to life.