It's a brave bunch who throw open the doors of a new venue in the middle of a pandemic. But that's exactly what the folks from Paddington's Tequila Mockingbird did when they opened their newbie, Esteban, in October 2020.
Esteban has taken up permanent residence in the same venue which housed pioneering laneway bar, Grasshopper, with the main entrance located on Temperance lane – a shrouded 'New York' style side street nestled between York and George street. From street vendor-inspired bites to large asado share plates, Esteban delivers an innovative dining menu showcasing authentic Mexican dishes, designed to be enjoyed across the split-level venue, which includes an upper-tier restaurant, basement taqueria and tequila and mezcal bar and alfresco seating in the outdoor licensed laneway open until midnight.
Esteban is the second venue for Atticus Hospitality Group, who opened Tequila Mockingbird in July 2016 and is co-owned by Group Director Michael Fegent, Executive Bar Manager Mark Crawford, and General Manager Luca Bielli. At the helm in the kitchen is Executive Group Chef, John Frid.
ADVERTISEMENT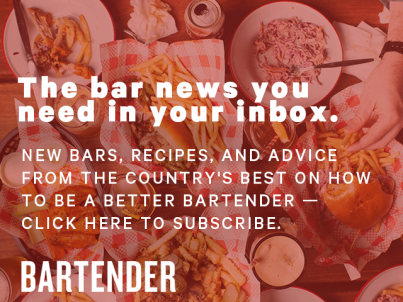 &nbsp
The building, formerly an old printing shop, reflects its heritage with exposed sandstone walls, towering archways, and timber beams.
Sydney architects Humphrey & Edwards (Barangaroo House) took cues from the high-end art deco era of the 1930s and underground basement bars of Mexico City to create extraordinary drinking and dining spaces split across the venue's two levels.
Downstairs, the 65-seater subterranean taqueria, tequila and mezcal bar features booths and banquette seating where raw elements, such as the natural granite bar top and custom timber mezcal and tequila cabinets, are balanced by warm leathers and feature lighting. The upstairs 45-seater restaurant reveals a more intimate setting, reserved exclusively for dining. Here you will find the bold, floor-to-ceiling Mexican mural inspired by the works of prominent Mexican painter Diego Rivera. The mural created by Sydney-born artist Nanami Cowdroy dominates one wall in the upstairs dining room and an open kitchen with counter seating that stretches the length of another. Cowdroy's artwork continues into the toilets downstairs and further custom artwork is showcased throughout the venue, including a series of hand-painted and beaded bottles, crafted by indigenous Oaxacan tribes in Oaxaca, Mexico. Even the front door at Esteban is a work of art – the 400kg acid-aged steel masterpiece was crafted by Byron Bay artist Daniel Heapy.
The exceptional food menu designed by Frid, whose culinary career spans 24+ years in the kitchen, showcases regional dishes and traditional Mexican cooking techniques, demonstrating the versatility of Mexican cuisine and its' influencers – ranging from Mayan, Aztec, Spanish and Portuguese, to Afro Caribbean. Incorporating Australian native ingredients and locally sourced, sustainable produce, Frid and his team have created a menu of sophisticated dishes which boast many elements made in-house
– including the soft corn tortillas which are hand-crafted daily using a custom-designed tortilla machine imported from Guadalajara, Mexico. Another treasured tool in the
Esteban kitchen is the tailor-made Parilla grill and vertical charcoal rotisserie. This impressive 3.4 metre barbeque sits centre stage in the open plan kitchen and burns its charcoal from native Australian Ironbark, where traditional South American cooking techniques are followed by ensuring food is not cooked with the intense heat of direct flames. Charcoal-grilled meats and vegetables will be at the heart of restaurant dining menu, serving dinner Tuesday through to Saturday, and an additional lunch service Wednesday through to Friday.
A secondary, street-food style menu will be available in the basement bar and alfresco in the vibrant, Temperance laneway outdoor seating area from Tuesday through to Saturday for lunch, dinner, and late-night bites until 12:30 am. Here, the informal menu of snacks and light bites showcase a diverse range of street-style dishes tacos, ceviche and tortas, brought to life by the freshest Australian ingredients. Dishes are designed to give diners a bite-sized window into the heart and soul of Mexican cuisine and are best teamed with a cocktail or two! Not to be missed is Esteban's signature Margarita flight featuring 3 mini Margarita-style cocktails paired with 3 signature tacos – a Mexican feast for the senses! The street kitchen menu is also available for takeaway and can be ordered online.
Housing the largest collection of premium tequila and mezcal in Australia, the journey through Mexico continues at the basement bar. The impressive spirits collection will take centre stage with the emphasis on Mezcal and Agave varietals. Behind the bar, Mark Crawford brings with him 15+ years of experience and a creative flair for Latin flavours. Crawford and his team will offer an expertly crafted menu of signature cocktails spiked with house-made infusion, as well as premium tequila flights, a and a dynamic selection of New and Old-World wines. Esteban will also offer diners (both upstairs in the restaurant and downstairs in the bar) the opportunity to trial tequila and mezcal from their roving trolley. Suggested as an aperitif or digestif, tequila and mezcals tastings will be paired with morsels such as cheese and chocolate.
We took a chance to pick Mark Crawford's brain about the bar and how it's going since opening a few months back…
Esteban is a modern Mexican split level restaurant found up Temperance Lane in Sydney's CBD. We (myself, head chef and director) spent time in Mexico back in 2019 to come up with more of a traditional Mexican food and drinks menu. It was also a must to have one of the largest Tequila and Mezcal lists in Australia – We will eventually get there! Upon entry you will see a New York style underground bar with a large wall of agave spirits, exposed sandstone walls, towering archways, and timber beams. We basically wanted a restaurant with fantastic quality food, but that makes you want to stay and drink Margaritas all night long.
"As a drinker myself I will avoid ordering cocktails as I do not like to wait, so we have set up our bar to be as efficient as possible and to get customers their cocktails in as little time as possible." – Bar Manager, Mark Crawford
We opened with the expectation that we would be a cocktail heavy bar and that's the way it has been. I believe drinks need to be made fast, look great and taste great. As a drinker myself I will avoid ordering cocktails as I do not like to wait, so we have set up our bar to be as efficient as possible and to get customers their cocktails in as little time as possible. To describe our signature list I would say there is nothing too serious and over the top, we focus on them being fun, fresh and easy to drink. I love cocktails with various salt rims so expect to see plenty of that. Cocktails aside we put a big emphasis on educating our guests about Tequila and Mezcal, that it should be sipped or even kissed, and that what our customers drank in their early 20's is nothing like the fantastic quality agave spirits we in stock at Esteban. FYI our count is 235 Tequila and Mezcals at this point and growing!
My first bar job was as a glassy back in 2001 at Middle Bar in Darlinghurst. It was a very fun environment and after barbacking for a lengthy amount of time got my opportunity to bartend. Middle Bar was full of older experienced bartenders who showed me the right way to do things. After working in nightclubs for years I went to London and worked in more of a restaurant/bar environment and stuck with that style of bartending once back in Sydney. Myself, Michael Fegent and Luca Bielli opened Tequila Mockingbird (our first restaurant) back in 2016 and the rest is history.
My current role is Executive bar manager for Atticus Hospitality. I spend most of my time managing the bar at Esteban where I am also Licensee. I create our cocktails and maintain our drinks list, seek out new products, train train, control stock (for both venues), but still spend a lot of time behind the bar making drinks, which I still really enjoy.
When I walk into a bar I'm looking for friendly welcoming staff and to not have to wait too long to be served. A bit on the darker side with a nice vibe, and probably not quite as loud as I did back in the nightclub days 🙂