Bodriggy Brewpub
245 Johnson Street, Abbotsford, Victoria
Bodriggy.beer
Converting a big, derelict warehouse into a brewpub, seems like a dream for anyone in the hospo game. And it's a dream realised for the crew behind Bodriggy Brewpub in the Melbourne suburb of Abbotsford. The building, with its faded yellow brick façade, had been an LP gas conversion for forty years, and co-founders Anthony Daniels, Jon Costelloe and Pete Walsh had found their site.
They took hold of the site in 2016 but brewing didn't start on site until 2018 as they went through building, permits, licensing and all the rest of the painstaking efforts that go into building a multi-faceted venue. For Anthony Daniels, the original structure and its four walls were certain. 'The space was dictated. We were simply enhancing the existing structure.'
ADVERTISEMENT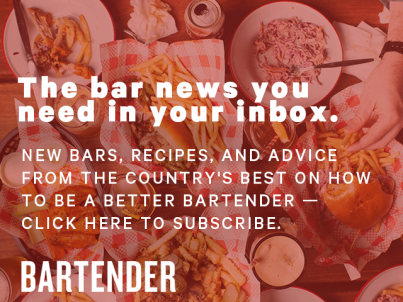 &nbsp
Together, the co-founders spent a month on the East Coast of the US, visiting major breweries such as The Other Half and Brooklyn Brewery. But it was the visits to Scribe Winery in Sonoma and Magnolia Dogpatch, San Francisco, designed by Nothing Something that resonated. The Nothing Something ethos translates visually–with 'alive' storytelling at every touch point. For Anthony, a blank warehouse in Abbotsford was an opportunity to create a space in full bloom. With concrete floors and plenty of steel, Anthony knew he had to invite a lot of timber and soft textures.
MCG balustrading frame the steps to the basement bathroom and a large metal planter box (housing a lush Flame tree) sits in between. Its steel and bolts intentionally evoking that of the adjacent Victoria Park train station bridge. 'We were in NY in a venue (like we were everyday) and they had a basement toilet," says Anthony. "The penny dropped. Everyone was like "hooray, we are doing a basement toilet"'.
Troy from Old Soul Images fitted the bathrooms in steel and copper and imported 1920s porcelain sinks, for the basins, from New York. More of his handiwork can be seen throughout the venue, including ornate roof metalwork, weighted doors, window frames, roof beams and fittings.
While the beers brew in the back behind the glass, the bar takes centre stage. "The drinks are carefree and constructed on a weekly basis to provide a fun, playful, tasty and approachable drinking experience for everyone to enjoy."
The bar top is made from old gal iron; its motley colour complementing the concrete. Above the kitchen, the old mechanic's office window and speaker has been preserved. An important part of the story Anthony wanted to preserve.
In March the team opened their latest addition, Stingrays, a 70s themed cocktail bar with velvet banquettes, kitsch floral wallpaper, mystic mirror walls and a disco ball. According to the owners it is: "A multi-purpose paradox that's a little bougie, a little bogan and bloody perfect for any occasion that requires a denim vest or a new haircut."
The drinks program at the venue is spear-headed by bar power duo Mikey Braun and Max Hart. According to Mikey the venue is all about being part of the local community. "We are Abbotsford born and bred, the name itself comes from the original stone mason façade," he says. "To us, it reflects unique Aussie lingo and represents the area perfectly."
The local focus runs deep. "All the beer we make is with the Abbotsford community in mind," says Mikey. "As a culturally driven business, we assimilate with the arts and music scene as much as possible, including sponsoring events, gigs and exhibitions mostly around Melbourne's inner north."
While the beers brew in the back behind the glass, the bar takes centre stage. "The drinks are carefree and constructed on a weekly basis to provide a fun, playful, tasty and approachable drinking experience for everyone to enjoy."
Mikey and Max bring with them over 30 years of combined hospitality from top notch venues such as Panda & Sons in Edinburgh, The Black Pearl, Vue de Monde and the Speakeasy Group. This experience means they bring with them a top-level cocktail bar style, dedication to service and a banging drinks selection in their four-metre-high back bar. Not what you might expect in a brew pub.
But they also focus on the fun because bars shouldn't take themselves too seriously. "Our fun drinks include things like 'The Cosmic Colada', a beer-pina colada like no other, combining 1800 Coconut Tequila, a healthy dose of Bodriggy Cosmic Microwave NEIPA, coco cream, pineapple juice and lime. It's the perfect juicy getaway beverage just around the corner from home."
They have also listed 'That Blue Drink', a hybrid of the classic London Calling and a delicious G&T, shaking up gin, fino sherry, elderflower and blue curacao, topped with a yuzu soda. Braun describes this on as "a head turning delight as each patron carries this bright blue vessel through the venue."
With all this creative flair you may worry that the classics have been forgotten but this is not the case. "The Bodriggy House Margarita is the perfect party starter and a must try," says Mikey. "This fresh little number isn't your average Marggie, resting fresh lime zests over fluffy white sugar to create an extra lime dimension oleo, shaken together with tequila blanco, curacao, fresh lime juice and finished off with tajin chilli and lime salt rim, makes this the perfect margarita to go with, well… everything."
When it comes to the drinks, Max and Mikey are particularly proud of their in-house fermentation projects. "Funky fermentations have a place on the cocktail list for sure, with access to a brewery and the tools to create these on a larger scale while consulting and working together with the geniuses behind all the tasty beers, this is a no brainer.
"There is a 250 litre barrel ageing Tepache (Pineapple, ginger and cinnamon) sitting alongside some aging brews. The latest ferment was 250kg of hand crushed ripe crimson red plums, fresh wort and activated yeast. This is super dry, bright crimson in colour and cut with a touch of agave a Bianco vermouth aptly named The Plumness."
It's been a labour of love but its definitely ticking a lot of boxes. So make sure you check into Bodriggy. I mean, who doesn't love somewhere that's a little bougie and a little bogan with lots of fun drinks?