Jono Carr is the former Group Bars Manager for Liquid & Larder as well as being a runner up in the Bartender of the Year comp. He is currently doing a stint at PS40 and writing a bunch of stories for us. Follow him @jonothandc
Since the early days of taverns and coffee houses when the 'tenders of their respective times started making the 'fancy' mixed drinks that we now call cocktails, the equipment used has been almost as important as the drinks themselves. Booze historian Dave Wondrich suggests that even the word cocktail may actually come from a piece of bar equipment. He cites a liquid measure used in New Orleans to make a Sazerac, the 'coquetier', which is French for egg cup.
'You are only as good as your tools' might be a direct contradiction to 'you can't blame your tools', but they share a similar constant. The bar equipment we use should be up to the task of what we need them to do. Whether it was the Godfather of cocktails Jerry Thomas pouring a fiery blazer between two handled mugs or even further back to hot pokers being pulled out of a fire to create early Flips in colonial America, the equipment needs to be up to the task at hand.
If you have ever been to any of Sven Almenning's venues you may have seen his amazing array of antique shakers. He has painstakingly collected these items over the years and they come in every shape and form. He has the classic handled number, Penguins and even the infamous Ladies Boot shaker that has become Insta-famous.
All this history of beautiful bar equipment took a bit of a slide in the late 80s and early 90s when light-up plastic shakers matched the quality of the drinks. Slowly glass Bostons became the norm and then thankfully – with the return to classic cocktails – quality and beautiful bar tools also came back into vogue.
ADVERTISEMENT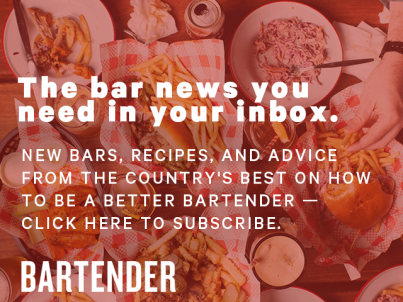 &nbsp
"A protein shaker from Coles may do the trick but to make you look as good as you want your cocktail to taste, then a set of Toby Tins are the minimum. However, some swear by the Parisian shaker instead and others prefer a 3 piece to keep up appearances, they all have their pros and cons."
All of a sudden three-piece, Parisian and Toby Tins were being found in good cocktail bars. Alongside them, fancy bar spoons out of Japan with dangerously sharp trident edges (I've had one stuck in my arm before, not so good), hawthorne and julep strainers and the like were being seen in high-end bars, budget-depending of course. If it suits your venue then anything can be used to stir a cocktail, from a knife used by Don Javier Delgado at La Capilla to mix a Batanga or even Quynh Van Nguyen's trick of stirring drinks with a chopstick.
Where there is a want there is a need and some companies have risen to the call. Overseas, Cocktail Kingdom lead the way by providing tools for American bartenders to show off, locally the legends Dre and Gabs Walters and Dave Rozario started up BarGeek to keep us Aussie bartenders on trend with the tools we wanted to be seen using. I asked Dre what people are ordering the most now.
According to Dre: "The top-selling item would be a Toby Tin set. All bars need to shake cocktails so understandably this is the sole key item that we use the most to make delicious drinks. Other than that it's all a personal preference to which mixing glass, bar spoon, strainer and jigger. Everyone has their own opinion on barware and it's always interesting to know their opinion, people get really passionate about certain things".
Now that all shades of copper, brass and gold shakers and tools are available to us, what's next? Custom bar tools are the next level for any new bar wanting to put their (literal) stamp on their cocktails and one of the arms of Proof & Co is doing just that, says Charlie Ainsbury, Spirit Evangelist for Proof & Company.
"We're always sourcing items like ice stamps, custom stencils and other hard to find equipment for venues," says Charlie. "For the Next Hotel in Melbourne, for instance, we sourced over 40 barrels and clay amphoras for their ageing room including the likes of ex-Chardonnay, Sherry and New French Oak finishes with custom made copper whisky thieves to go with them. We have the capacity to create signature glassware for venues too with help from John Jenkins, an incredible crystal glassware producer based in the UK. We've also created bespoke cocktail trolleys for venues too, designed from scratch with the expertise of the Proof Creative team."
So, what do you actually need to open and tend your bar? No matter if you are a friendly neighbourhood joint or dedicated high-end cocktail bar if you want to make mixed beverages you will need a few things in your kit. Shaken drinks require a shaker, makes sense but this is where personal preference divides the most. A protein shaker from Coles may do the trick but to make you look as good as you want your cocktail to taste then a set of Toby Tins are the minimum. However, some swear by the Parisian shaker instead and others prefer a 3 piece to keep up appearances, they all have their pros and cons.
When stirring down those classics a good mixing glass is needed, in this case it's all about your personal choice or venue style. Glass is the most widely used but there are some metal mixing glasses on the market. They conduct temperature incredibly well though do make a bit of a racket. Unless you plan to finger stir your drinks (RIP Gary Regan) then you will need a bar spoon too. These come in all sorts of lengths and styles but as long as you can get the ice and booze going around in a circle you are doing ok. At a house party a Pyrex jug works a treat by the way, it even has measurements on the side.
Whether you have shaken or stirred your libation you'll need to get it into the vessel of choice. A Hawthorne strainer is generally used for shaken and a julep for stirred. Separating the ice from your liquid is the aim, so use what's best for you given your cocktail creation's final form. A fine strainer will keep you from having unwanted seeds, solids and chards in the beverage and can also give a little aeration too. You'll also need a good knife, serrated or otherwise, and a chopping board and you can whip up most drinks. Tweezers and ice tongs are there if you don't like touching anything that goes into the drinks, or just wash your hands a lot and well.
On top of our traditional bar tools, bartenders are turning to the kitchen for high tech chef's tools to create drinks like M.C., owner of PS40, using a Thermomix to blend a cocktail before shaking it at PS40 and of course the 'love or don't understand it' Rotovap being used at some great bars (with strong budgets) across the country. However, don't get too overwhelmed by the choices out there – as long as your instrument suits the task at hand (as shown by Quynh chopstick method) then go for it. Hey, if it works, right?