Indie Spirits Tasting Sydney is back for its sixth year (following a hiatus in 2020) and will be moving to the Potts Point Hotel. The event will be staged over 3 levels and feature a bunch of seminars dedicated to craft spirits. It's the perfect way to kick off the 2021 Sydney Bar Week schedule.
Click here to see the epic line-up of events.
You can get your early bird tickets for $35 (plus fees) which includes all your samples, snacks and first-in, best-dressed seminars. Get your tickets now and save $20 on the ticket price!
The event is presented by us, the team at Australian Bartender magazine, the country's leading drinks mag for the bar industry, which gives you an inside track on the latest booze products to hit the market, direct from the backbar and the still, with a focus on handcrafted and locally-made hooch.
The Hottest 100 Aussie Spirits Countdown will also be announced just before the Indie Spirits Tasting event. To find out more about this click here.
ADVERTISEMENT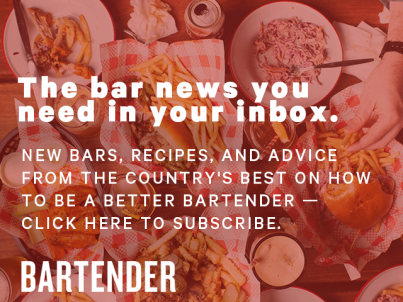 &nbsp
Indie Spirits Tasting Sydney will feature over 30 exhibitors showcasing more than 100 quality craft spirits from grappas to gins, amaros, mezcals and more. Many of these are home-grown Aussie spirits, reflecting a boom in the Aussie craft spirits trade. There are also master distillers on hand to chat and free seminars hosted by Bartender magazine going deep into the world of indie spirits.
Here is a list of our exciting exhibitors who will be showcasing their brands:
• Karu Distillery
• Quittin' Time
• Wolf Lane Distillery
• Brix Distillery
• Big River Distilling Co
• Hellfire Bluf Distillery
• JimmyRum Distillery
• White Light Vodka
• Proof & Co
• Republic of Fremantle
• Ester Spirits
• Imperial Measure Distilling
• Luxe Wine & Spirits
• Never Never Distilling Co
• Old Youngs Distilling
• Navigli
• Mr Black
• Adelaide Hills Distillery
• East Coast Liquor
• Australian Boutique Spirits
• 3two1
• RHUBI Mistelle
• Black Snake Distillery
• Anther Spirits
• South Coast Distillery
• Darwin Distilling Co.
• The Pisco People
• Mobius Distilling Co
*Please note we expect more sponsors and Indie partners to come on board in coming months so please keep in touch to have the most up to date list.
This event is part of Sydney Bar Week – three days in September (19th to 21st) dedicated to the business of bars.