Story by Jacob Goss, owner of Rum Diary Bar (Fitzroy & Newcastle) & Hooch. You can reach him at jacob@gospogroup.com
Anytime I want to bring something new to The Rum Diary Bar, the team I work with never leave me disappointed. This year, I am lucky enough to bring our loyal guests both a brand new cocktail menu and a brand new manager, Calhan Williams.
Calhan came from the famous Dinner by Heston Blumenthal, and coming with him to Rum Diary are his skills, expertise and extensive knowledge of business and cocktails. I am super lucky to have him here, as he is super happy to be working with us. Since coming to Rum Diary, Calhan was given completely free creative control to go as crazy as he wanted with this new menu, to which we bought new equipment in order to accommodate a few of the more experimental factors of some drinks – this allowed us to create a delicious and unique new cocktail menu. Not to be biased here, but I do believe it is the best cocktail menu Rum Diary has had since I became owner of the bar.
Reading through our new drinks will take you on a fun little journey back in time; discovering cool origins and interesting facts you may not have known.
Here are some cocktails from the menu, though don't be lead to believe these are the best; they're all the best and should all be tried.
ADVERTISEMENT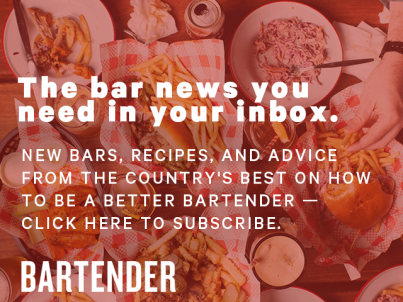 &nbsp
Rumball in the Jungle
Calhan's family makes rumballs every Christmas, which was the source of inspiration for this clarified milk punch. It consists of coconut fat washed Bacardi Ocho, Pedro Ximenez sherry, white wine, lemon juice, cacao nibs, and arrowroot biscuit infused milk. The result is a smooth, dessert style sipper that'll take you back to Nanna's kitchen. It does for me, anyway.
The Bolivar
Dr Johann Siegert, posted to the Port of Angostura, Venezuela as a surgeon general in Simón Bolívar's army, first made Angostura bitters in 1824 using local ingredients as a remedy for his soldiers. Stirred down with the exceptional Venezuelan rum Diplomatico Mantuano, sherry and Punt E Mes vermouth, this boozy number is the perfect accompaniment for a cigar on our smoking terrace.
Take it Easy
When you just need something tall, fresh and delicious… and eco-friendly! We all know about the amazing ecoSPIRITS; an innovative closed-loop distribution system that nearly eliminates packaging waste in the premium spirits supply chain. Featuring the wonderful Plantation Pineapple (now available in ecoSPIRITS), orange, pineapple and mint, this juicy tiki is perfect for a warm sunny afternoon.
Through the Fog
Trader Vic's classic Fogcutter is a tried and true favourite of ours. For this riff we've opted for dry fino sherry balanced out with cinnamon syrup, and with a spritz of green chartreuse over the top. Tiki mugs are on our "endangered species" list – they seem to disappear as fast as they arrive. So please, help protect them and leave them here where they belong.
Creole Paloma
Taking the famous tequila-based cocktail and adding a relatively unexplored category of Rhum (French Agricole), we may have found our new favourite version of this fresh and tasty classic. A spicy, grassy and aromatic spirit, Rhum JM Blanc shines in this Paloma riff, smoothed out by the addition of Shrubb JM, a blend of the aforementioned Rhum with Creole spices and orange liqueur.