Back in June we reported on the little bar that Dave Spanton, the founder of this magazine and website was working on in Sydney's Kings Cross. Thanks to another prolonged lockdown, the project has had a few delays but we are happy to report that it is opening for takeaways from tomorrow, Wednesday 8th September. The team will be serving a selection of classic cocktails and items from the diner menu from 12pm-5pm, Wednesdays to Saturdays, until lockdown ends.
Dave runs Sydney Bar Week in addition to Bartender magazine, and had some time on his hands back in 2020 thanks to COVID. He heard that The Piccolo Bar, the oldest café in Kings Cross, dating all the way back to 1952, was in danger of closing for good.  "I felt compelled to take the plunge and try to save this iconic hospitality venue," said Dave. "It's a tiny little place with just 12 seats inside and eight outside but it seemed like the perfect opportunity to help in the mission to revitalise The Cross."
Before the lockout laws, The Piccolo Bar was a must-visit cosy non-licenced café open from 6pm-6am every night. It attracted people from all walks of life looking for a little respite from the fast-paced world just outside its doors. "I was a resident of the area for over a decade back in the 1990s and 2000s. I have seen so many historic places cease to exist or be transformed into something unrecognisable. So, I wanted to do something to ensure the historic Piccolo didn't disappear forever."
Dave knew that there were plenty of great operators doing amazing coffee within a stone's throw of the Piccolo and the site needed a new direction. "We can't compete in the coffee space and there just isn't the need," he says. "This new incarnation of the Piccolo as an aperitivo bar and diner provides something different for the area. We are focussing on a simple list of classics, aromatised wines, vermouth and amari; that's not something you see around here and we think it fills a niche."
On the drinks front you will be able to order any of the drinks from the regular menu for takeaway. "Given the confined space and the history of the venue, as well as my personal preference, we opted for a classics menu," says Dave. Highlights from the list include the Whisky Sour made with Monkey Shoulder and a dash of Ardbeg, The Tommy's and of course, The Piccolo Negroni, using a house-made vermouth.
ADVERTISEMENT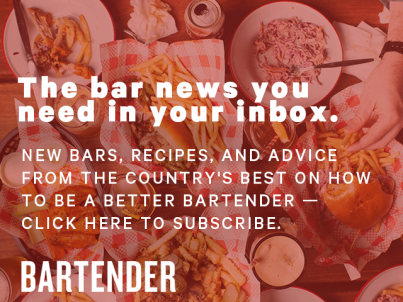 &nbsp
"When it comes to food, we wanted to offer a really concise menu of great items to snack on and some classic hearty staples," says Dave. "So we have gone for some of the top quality tinned seafood including the Pollastrini Italian sardines, as well as a pork & pistachio terrine. There are also two paninis and the famous LP's hotdog with piccalilli relish for something more substantial."
If you ever visited Piccolo you will no doubt remember the famous photo wall. Dave has kept some of these iconic photos but added to the line-up, including more historic pictures from the local area and a portrait of the late Vernon Chalker who owned the Gin Palace in Melbourne and was a big influence on the industry and Dave's career. "There is also a little photo of my parents getting married at the Wayside Chapel back in the 70s," says Spanton, highlighting some of the very personal touches that have gone into bringing the Piccolo to life.
To bring this to life, Dave teamed up with his old friend, artist and designer Michael Delany (Honkytonks, The Bottom End, Prince of Wales, The Forrester's, The Oxford Tavern, among others) who brought his artistic flair to the venue. The look has been a painstaking labour of love for both Dave and Michael. Every detail has been mulled over from the old matchbooks that sit under the glass bar top to the mosaic entryway. "Michael was down on his hands and knees for two weeks making the Piccolo Bar logo into white and red mosaic at the entrance to the bar. People keep walking by and saying how great it is that we uncovered that old mosaic," laughs Dave. "But in all honesty, when people say it looks old, that's the greatest compliment as that's what we were going for."
The opening team for take-away includes some familiar industry faces including Alex Zanarini from Dean & Nancy's who has consulted on the drinks list and helped with the bar set-up and Michael Drescher, from Big Poppa's and Bartolo, who is fine-tuning the service and food systems. Industry veteran Ana Page is also on the tins and she has come from working under Maurice Terzini over many years in his Italian-inspired venues.
Dave is still looking to round out the team and is looking for a talented full-time bartender and a full-time bar supervisor. If you're interested email david@spantonmedia.com.
Pop in and say hi from Wednesday for take-aways if you're in the 5km radius.
Piccolo Bar Kings Cross, 6 Roslyn Street, Kings Cross.
Wednesdays – Saturdays, 12pm-5pm